Happy New Year to all my readers. Every time I go out to a party, I encounter people who read this thing, despite all its technical stupidities and despite the fact that the subject matter is just me musing aloud. So good morning to you all and I hope that not only I, but also you, have a good 2019. (Yes, I'm managing to keep up, approximately speaking, there also, where my musings are more structured and disciplined.)
This being Jan 1st, I offer you a sunrise: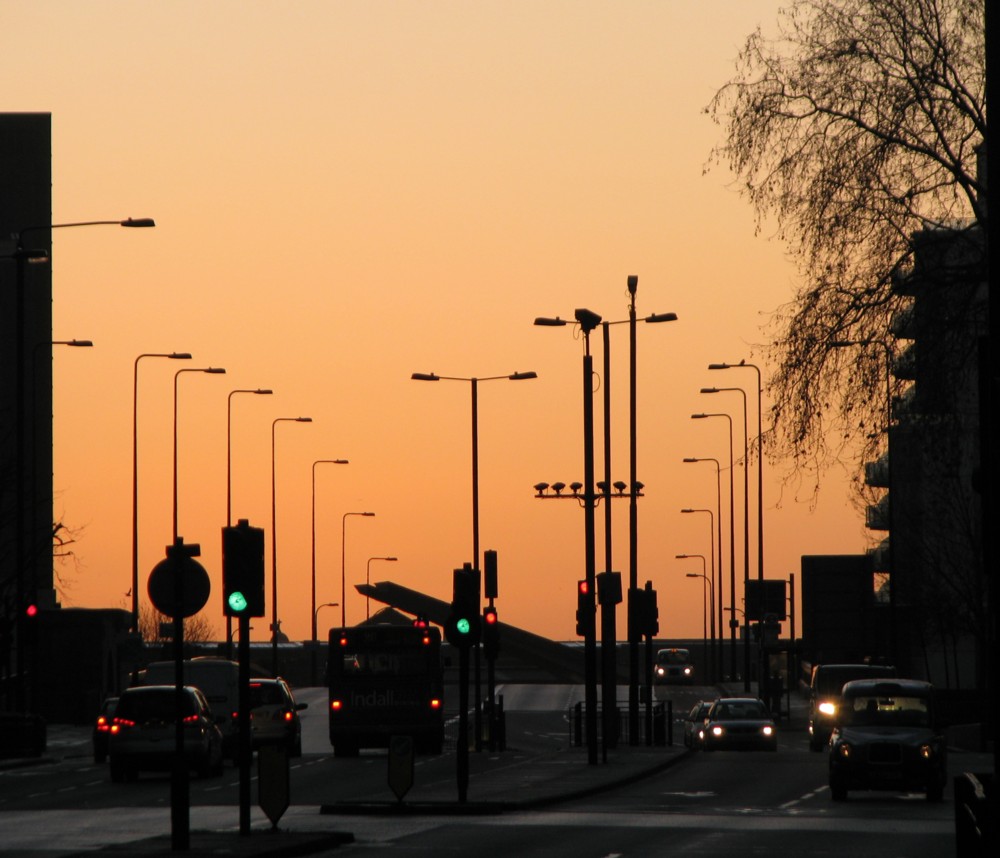 Usually when the sky is that colour in my photos, it's a sunset. But it all came back to me when I chanced upon these photos, of an expedition to Alicante. Basically, I visit all the bits of France and Spain that my ex-Quimper friends have or have had bits of property in. And they had a place in Alicante, or they rented it, or something. Maybe they still have it. So, I went to Alicante, in January 2010. And, the above photo was taken by me at a bus stop in Vauxhall Bridge Road, looking back across Vauxhall Bridge, while waiting for a bus to take me and all my holiday clobber in the opposite direction along Vauxhall Bridge Road to Victoria Station, where I eventually caught a bus to the airport. With much confusion, as I recall it, about exactly where the damn bus departed from. Had I not happened upon another traveller who knew, I might have missed that airplane.
All of which clarifies a fact that has for me become more and more clear over the years, that although blogs are not diaries, photo-archives are. I have photoed many photos which I would not even consider sticking up here. But they have all piled up on my hard disc. I live, you might say, a double life. There's my, you know, life. And then there's my photoed life, which I can relive any time I want, and see all my friends and relatives and remember all the private things we said and did, the way you people very rarely get even to hear about, never mind learn the private details of.
This blog, meanwhile, is a severely edited subsection of my diary, with some added words, added in a way that I hope doesn't make me appear too ridiculous. Very different.
To add some words to the above photo, I realise that in addition to loving roof clutter, I am also becoming ever more fond of street clutter, which, due to the anarchic and non-mutually-communicating nature of London's public sector, London possesses an abundance of. Much of it is, like most modern roof clutter, severely utilitarian, which I like, because nobody is trying to make it look pretty. But much ground clutter is very beautiful, especially London's more showy street lamps.
Love the new keyboard. So solid and strong. Happiness is being able to check all the letters and symbols on your keyboard, as you type.