Another for the Department of I'll-Believe-It-When-I-See-It: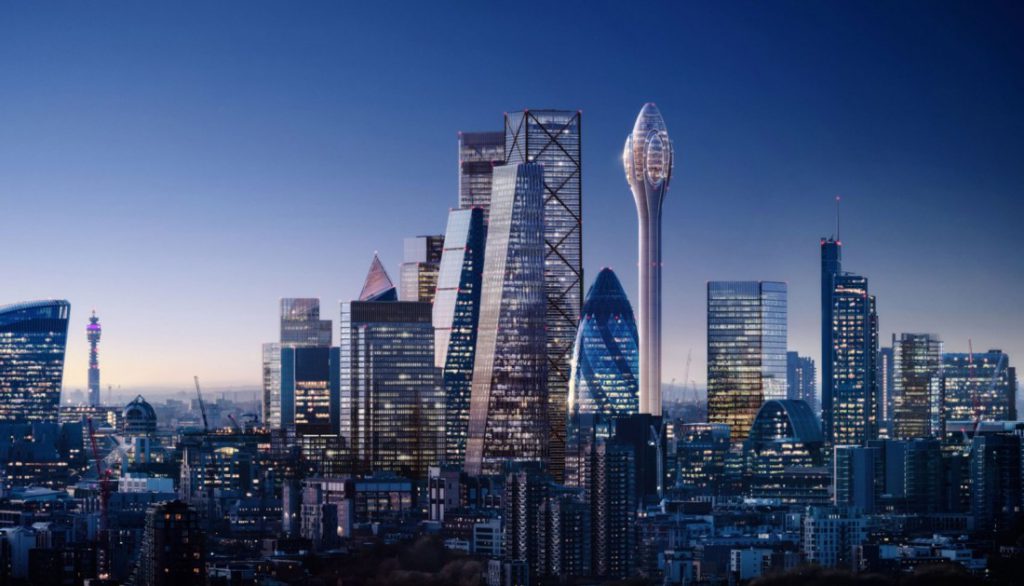 Yes, a Tulip, for the City of London, right next to (and dwarfing) the Gherkin, a Big Thing from which to gaze at and photo all the other nearby Big Things. And to be photoed from the other Big Things, and from everywhere else in the vicinity.
No comments on that Dezeen report (with lots more photos (i.e. fake photos)) as of me now writing this, but I expect a lot of derision from people who dismiss it as a mere Foster publicity stunt. Which I dare say it is.
I'm for it of course, even if it will surely cost a fortune to actually go up it. So I won't be doing that very much, I don't suppose. But I will photo it constantly, from near and from far.
What's the betting it does get built, but not in London?