I do like Dezeen. Mostly it's just Posh Modernism, but every so often it reports on something a lot more interesting.
Like: what is now the world's tallest statue, four times the size of the Statue of Liberty, recently erected in Gujarat state, India.
This looks for all the world like it's Photoshopped, but it truly isn't: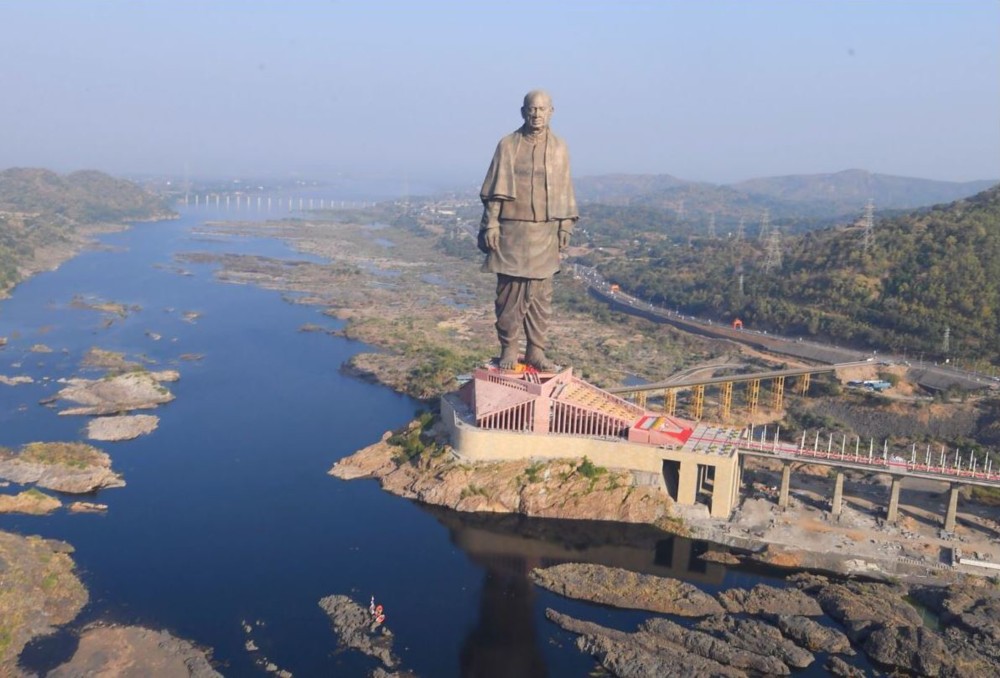 Vallabhbhai Patel (31 October 1875 – 15 December 1950), popularly known as Sardar Patel, was an Indian politician who served as the first Deputy Prime Minister of India. He was an Indian barrister and statesman, a senior leader of the Indian National Congress and a founding father of the Republic of India who played a leading role in the country's struggle for independence and guided its integration into a united, independent nation. …
Prediction: a Global Big Statue Race.