Earlier this evening, I attended a fascinating Libertarian Home talk given by Jason Cozens, one of the founders and bosses of Glint. (Scroll down there a bit, and I think you will see why I think I smell yet another two-man team.) Glint enables those who think that currency ought to be gold-backed to get there hands on just such a currency, thereby personally reversing, as it were, the decision by President Nixon, in 1971, to take the US dollar off the gold standard.
This talk was excellent, and was clearly saturated in Austrianism. In the highly unlikely event that Jason Cozens has not met up with a conversed with Detlev Schlichter, he should.
Here is a photo I took of Mr Cozens waving an ancient gold coin from Roman era Britain, which he had come by in some way that he did describe but which I immediately forgot: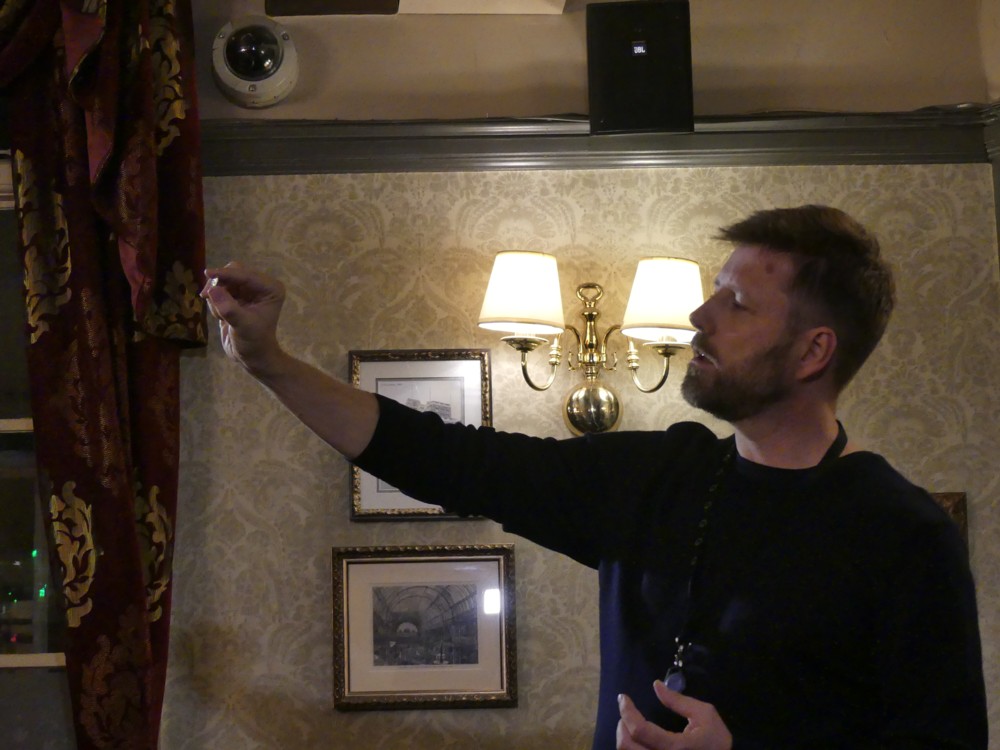 And here is that coin, and him holding it, somewhat closer up: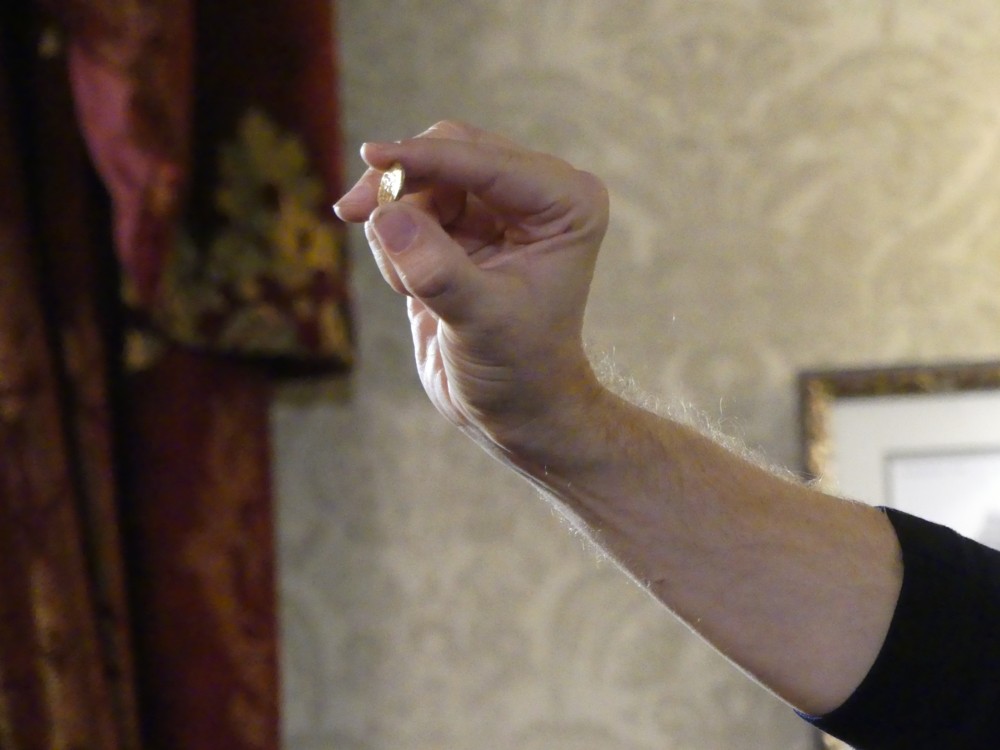 Glint, however, does not deploy actual gold coins. Any gold it arranges for you to own stays in a vault in Switzerland. You get yourself a Glint account, with whatever combination of gold or other popular currencies in it that you want, and you can buy stuff with your card, which looks and works like any other credit/debit card.
Glint would appear to be well worth investigating.
I also found the evening very advantageous on a more personal level. I was able to solidify no less than two future Brian's Last Fridays talks, and was able to woo two other potential future speakers of great interestingness. Others present seemed equally busy making connections of their own. Which is a lot of the point of such meetings, and which is all part of why I believe in organising a steady stream of them.