If someone is doing this …: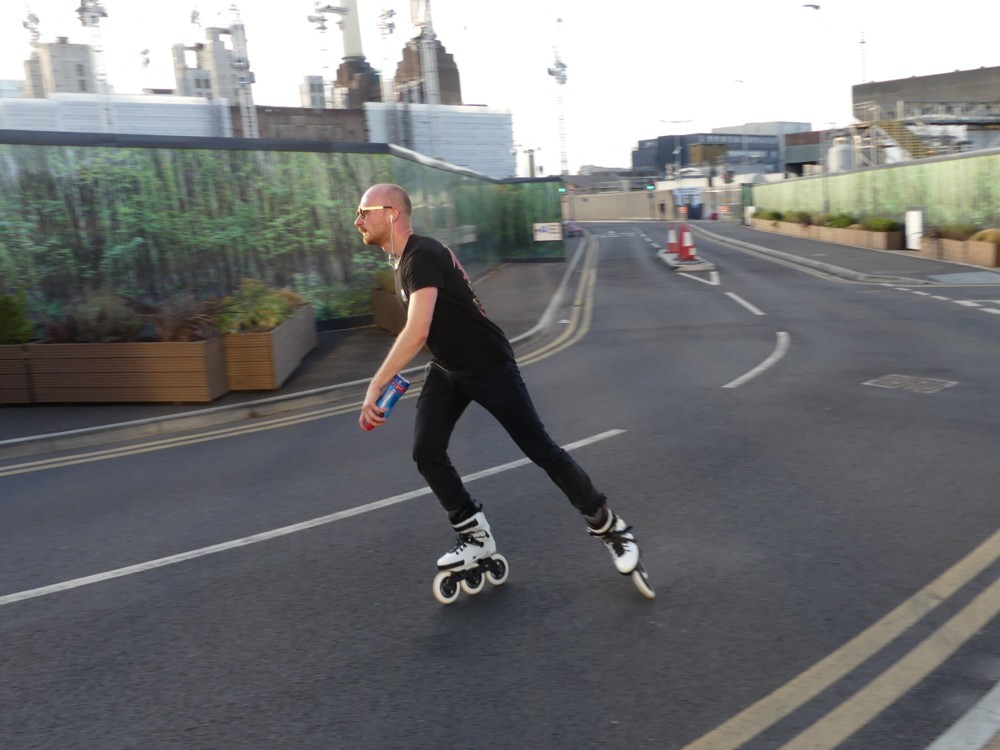 … is it okay to photo them and stick the photo up on the internet, somewhere like here? I feel that it is okay, because, albeit in a very good way, the guy is making something of a spectacle of himself. He is doing something very individual, in public, in a way that people are bound to notice. Therefore, he doesn't mind them noticing, or he wouldn't do it. Therefore, he won't mind me noticing it.
Behind our self-transporter, we can just about make out the towers of Battersea Power Station. Well, I can, because I know that's what it is, because that's where I took the above photo, this afternoon. At the time, I was busy photoing the road, because in my opinion it is a very interesting road. For reasons which I may, or may not, explain, here, some other time.
Meanwhile, I miss Transport Blog.