Every so often, I rootle through my rather chaotic (increasingly so as I go backwards) photo-archive, and every so often when I'm doing that (as I was doing last night), a particular photo jumps out, that I have no recollection at all of having taken, but (and) which I really like.
Such as this one: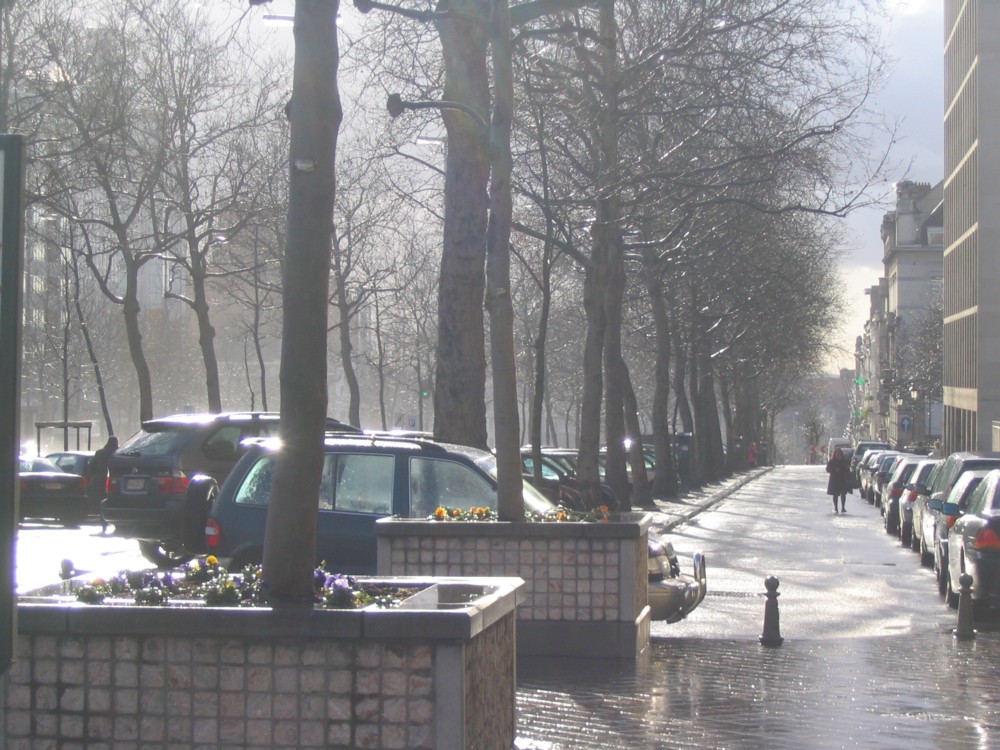 The sunlight hitting the trees, and the pavement and the road, looks rather like snow.
That's exactly as it came out of the camera. Which was only my second ever digital camera, a Canon A70.
Which sort of suggests that although things like superzoom on your camera have got a lot zoomier and cheaper, the basic way these things work hasn't changed that much.
The screens on the backs of cameras, on the other hand …
Although come to think of it, what we see above is a scene with an abundance of light bouncing around in it. It's when things get darker that the latest cameras really come into their own, compared to this old thing. The indoor photos in the same directory, of some long ago event in Brussels that I attended, now look very blurry and dated in their appearance. Either that, or hideously flashed, which I hate, and never do now, no matter what my camera says.