Yes, every time I visit my friends in Fulham Road, I get out at South Kensington tube, a bit early, and I photo, and then sit on the plinth of, the Bartok statue. Follow that link to find out why it's there.
Context, caption, and the prettiest photo I photoed of this, this time around: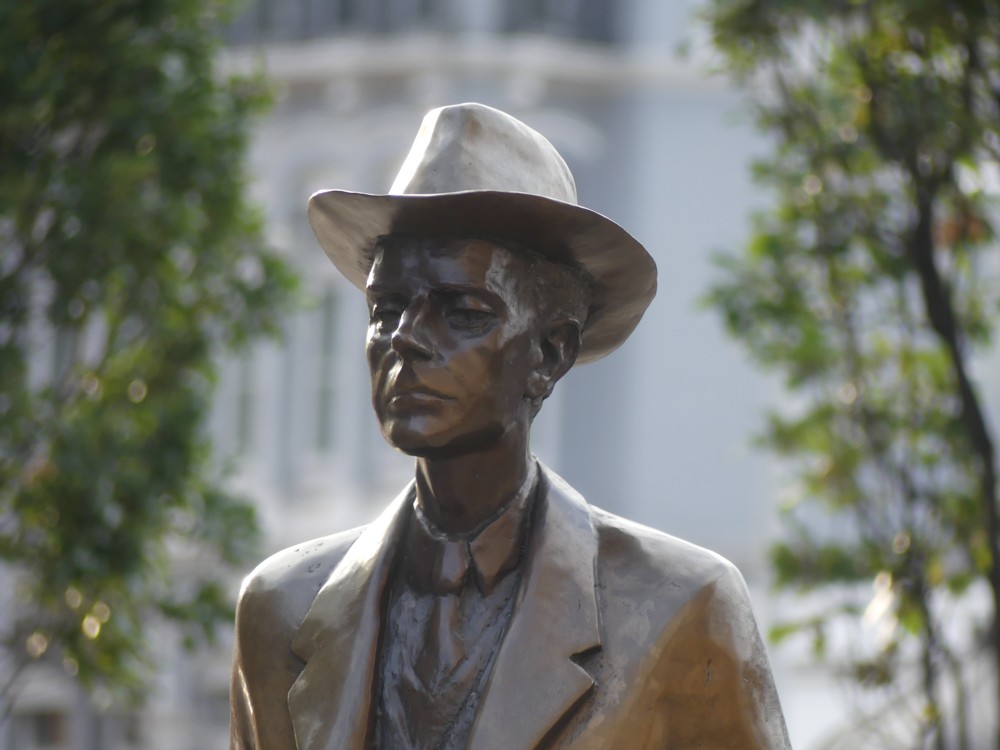 Music is made up of melody, harmony and rhythm. What I like most about Bartok's music is the harmonies, of the more "beautiful" and less strident sort. Too many instruments, too loud, or a piano on its own ditto, and he loses me. In other words, I basically don't like Bartok's music that much, but I sometimes very much like the sound that it makes. I especially like the very beginning of the Concerto For Orchestra, the Piano Concertos (especially number three), and the string quartets. Oh, and I really like Bluebeard's Castle, provided the singing is bearable. I especially like the in-English CD I have of it that came attached to the BBC Music Magazine about two decades ago, in which Sally Burgess sings superbly. Memo to self: listen to that again. I presume that Bluebeard himself is the usual industrial drill noise that almost all such singers perpetrate for a living, but it will be worth it for Ms Burgess.
This is the recording I mean. Click on that, and you will discover that you can listen to it too.