It is called, at any rate by the people who built it, The Peak. What it is called by others, in the event that they notice it at all, I don't know. But it's more likely to be something along the lines of "that peculiar and asymmetrical lump outside Victoria Station with the big curved metal roof on it, that looks like it was stuck on the top during a refurbishment of some ugly old block built in the sixties or seventies".
Today, personal business took me to Victoria Station, but before descending from the main concourse of the station into the Underground, and encouraged by the spactacular not-a-cloud-in-the-sky weather, I took a look around outside.
And saw this: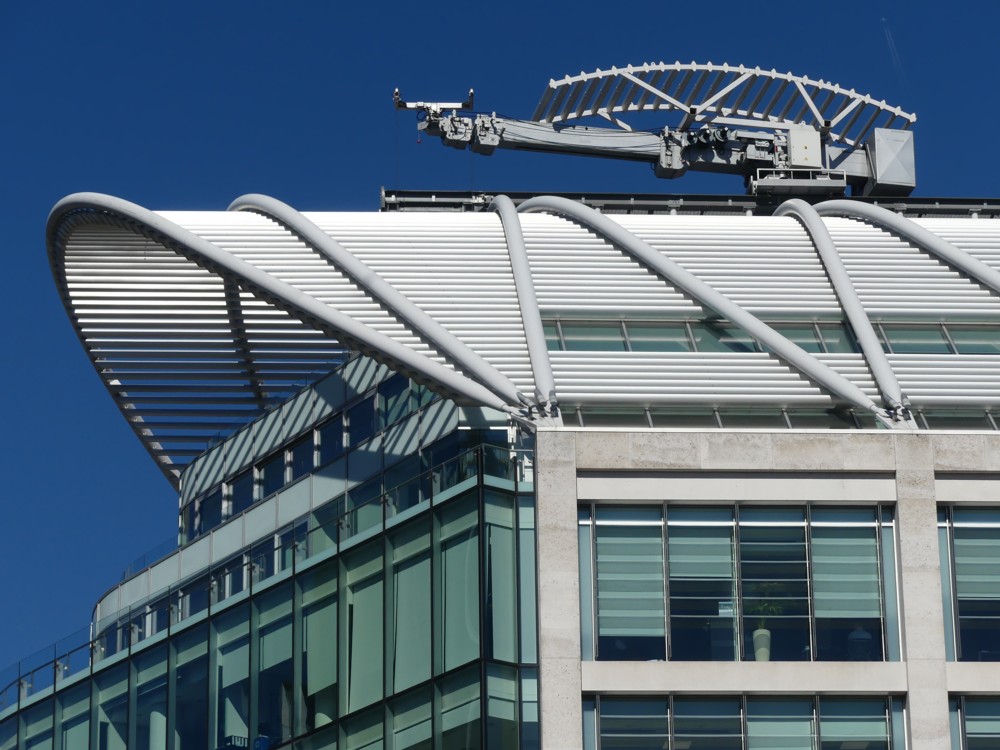 That being the top of "The Peak", and on top of that top, the rather splendid window cleaning crane that periodically emerges from that bizarre roof. I love these cranes, especially when they have odd hats on the way that one has, to make them merge right back into their roofs, when they resume their hibernation.
But today, that peculiar curvey metal bit that sticks out on the left, as we look, was also looking wonderful.
Although almost any building looks good on a day like today was, that particular combination of sights particularly appealed to me, and made me particularly pleased that I had interrupted my journey.