More and more, I have come to think of the reflections to be seen in windows as interesting things to photo, alongside the things you see through the windows.
Thus: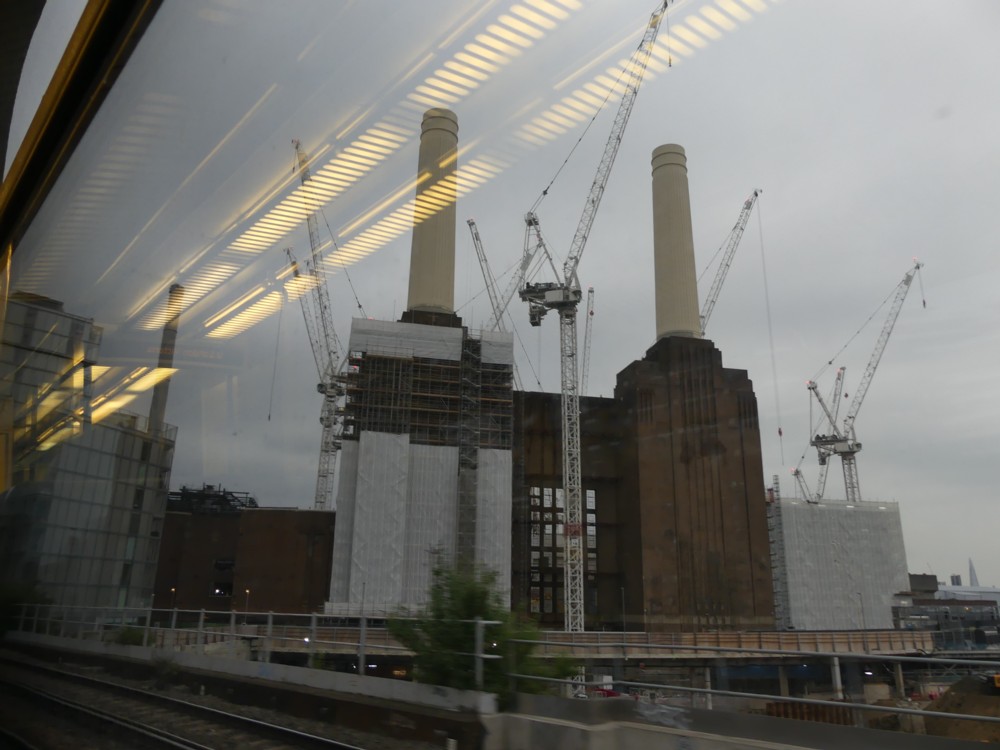 That's Battersea Power Station and its crane cluster, photoed from a train, about to cross the river into Victoria, earlier in the month.
I know, it has the lights inside the train reflected in the window, and that is considered bad. But why is this a problem? I think it makes a rather interesting combination of sights.
I also like very much how the above photo also includes a small mention of the Shard, towards the bottom on the right: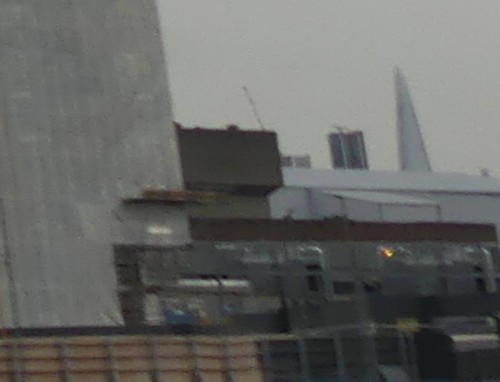 My camera sees more than I do.
What the above sentence really means is that when I looked at the actual scene, when photoing it, I saw one thing, but when I look at the photo that I took, I see different things.
I now get to see more of that one scene. At the time I saw the scene, complete with its reflected lights, but then the train carried on moving and immediately showed me another scene, and another, and … . No wonder I didn't see as much of the original scene.