Indeed: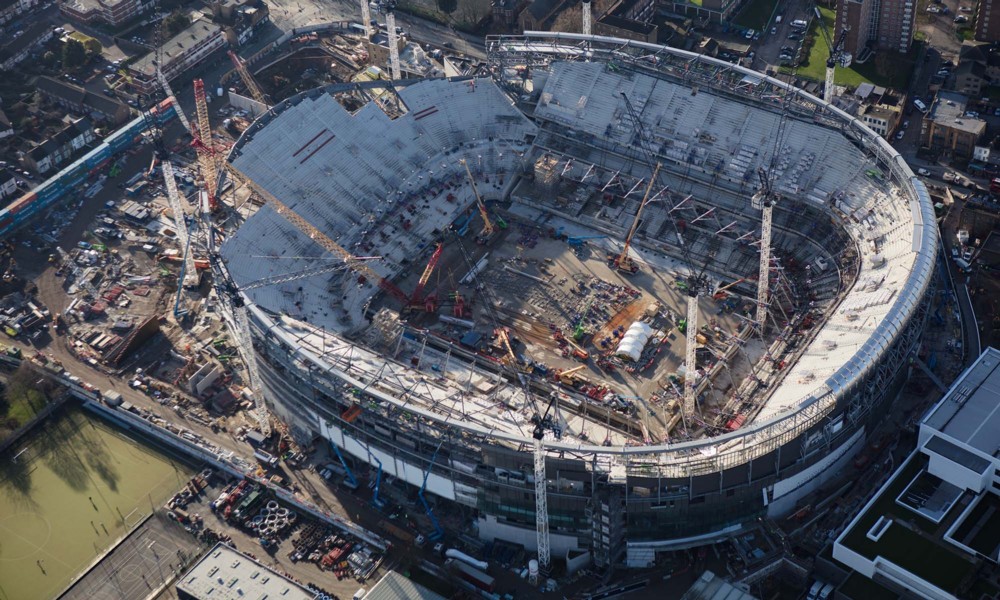 I found that at the Spurs website. That's how things are looking now, or at any rate pretty recently. From the sky.
Of greater interest to me is this: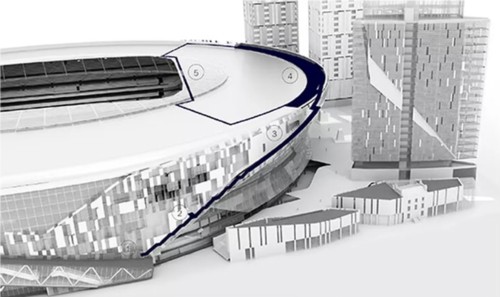 Which I found here.
The black bit is a staircase, and a viewing platform:
… the views from the Tottenham Skywalk will be spectacular. The trek has five core stages which offer different vantage points and experiences for its visitors. The walk starts on the southern end of the western side of the stadium where the Skywalk ascent begins. Traveling up to Level 5, one continues on the external open walkway up towards the roof. This is a pretty wild concept. Supporters and visitors alike will be trudging up the outer facade, carabiners and all, where they will catch glimpses of the frenetic indoor pace of the stadium, while also viewing the vastness of greater London.
Carabiners? That means everyone roped together like mountain climbers. So, not just strolling up there, then. Even so, I just might give that a go. And I'll be doing a lot more than "catch glimpses", I can tell you. Here's hoping cameras are allowed.