Because of how my life is going to be for the next week or so, there may be interruptions to the daily stream of blog postings here, daily in the sense of being something every day however trifling or banal, and daily in the sense also of me doing something before every bed time.There may even be no postings at all, for the next clutch of days.
This particular blog posting is being done before bed time tomorrow evening, and also before bed time this evening. But after midnight, which means it can either be backdated to today or left to date itself as tomorrow, the latter option being the one I select now. All of which is within the rules I choose to go by.
But, be warned. Maybe there won't be any interruptions. We shall see.
Meanwhile here is a rather randomly selected photo, taken last summer, of the old version of New Scotland Yard in the process of being deconstructed …: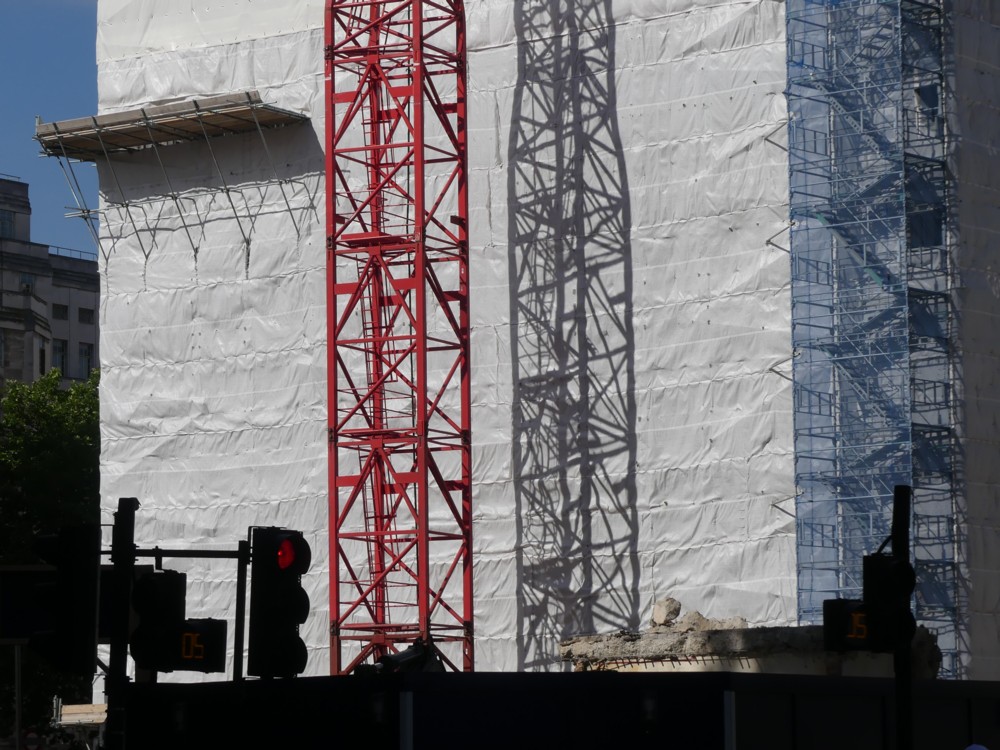 … to make way for this. So far, this (see previous sentence) has yet to become visible. It has yet to show, as they say of pregnant ladies.
In a perfect world, the traffic light in my photo would have displayed a number, denoting the number of seconds that will elapse before the light turns red. But this is not a perfect world, as you have surely noticed on the basis of similar – maybe worse – circumstances that in your life you have experienced. The traffic light had already turned red.