Indeed. Last night I was walking somewhat exhaustedly from St James's Park towards Victoria, and this took me along Petty France, which is where the Ministry of Justice is to be found. This is the one that used to be the Home Office and which looks like an Eastern Bloc Embassy. And in Petty France, right next to this Ministry of Justice, I spotted this: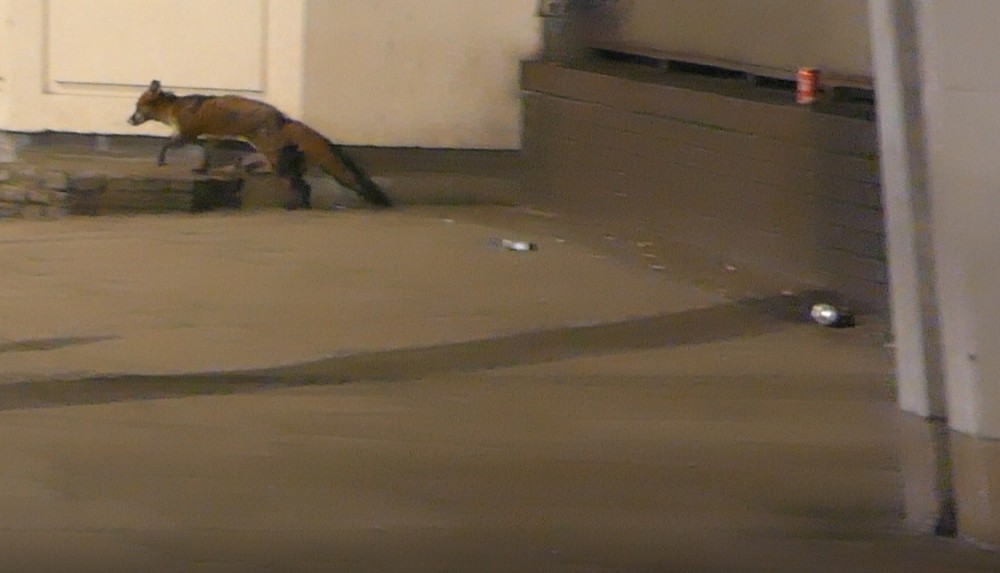 Yes, an urban fox. You expect to see such beasts in the more sprawling London suburbs, the sort that contain lots of open spaces and vegetation. But not trotting along the pavement, right past a major government ministry.
It was getting dark rapidly, and for some idiot reason I had set my camera to make movies instead of regular photos. But that did at least mean I could pick out a less bad still shot.
Luckily, the quality of the photo is not the point here. It's the principle of the thing. Cats and dogs, yes. (At first, I thought that this fox was a cat.) Horses, carrying policepersons, exercising themselves in between riots. Good. Ducks. Pigeons. Herons (see below). That's all fine. But foxes? That was a real surprise. And a definite first for me, in central London.