I think this is an amazing photo: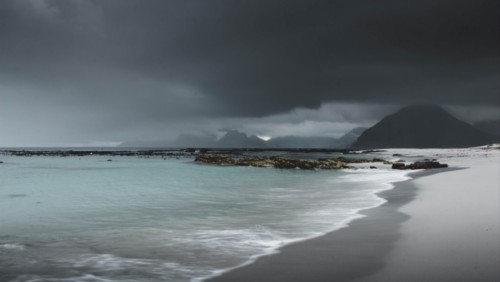 Taken by 6k. Amazing colours and contrasts.
It has a sort of Paradise Lost feeling about it. Paradise is the beach. But the sky causes Paradise to be Lost, temporarily I trust.
I have a feeling 6k does quite a lot of photo-editing, based more on what he says than on how his photos actually look. For the good news is: you can't tell for sure, just by looking at the photos. I don't like it when you can tell for sure that there's been lots of mucking about with a photo.
I do very little photo-editing, because I consider most of it to be cheating. The only thing I do quite a lot of is cropping, usually to cut out recognisable faces.
6k is not at his best right now, having recently been worse. Knee operation. Hope he gets well soon.