Twitter is good at telling you about news, and today, the news has been: snow. I know. Who saw that coming??? Apart from the short-term weather forecasters, I mean.
Here are some snow pictures: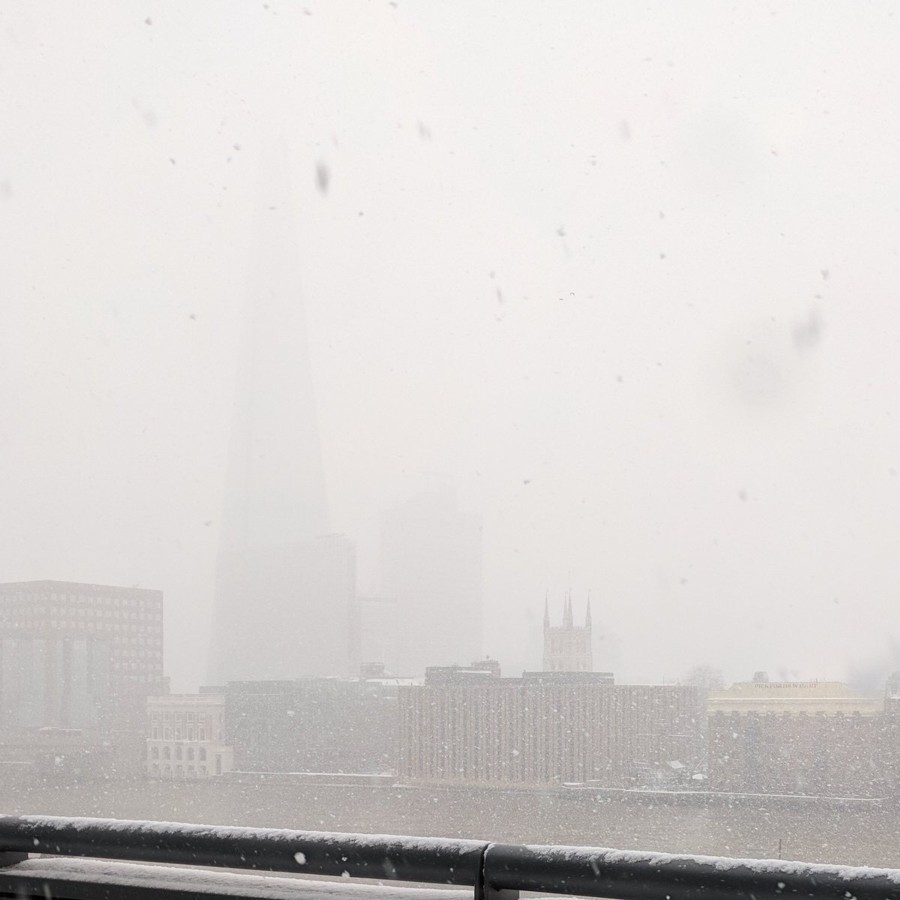 That would be a photo of the Shard. Would be because it is mostly a photo of snow, and the Shard is only just make-out-able behind the snow.
Here are two more conventional snow photos, where you can see buildings but very boring ones, the ones outside my kitchen window:
On the left, the snow descends. On the right, my neighbours make a bendy triangle of footmarks. I didn't find those photos on Twitter, for I took them myself.
Without doubt my favourite snow-photo today was this: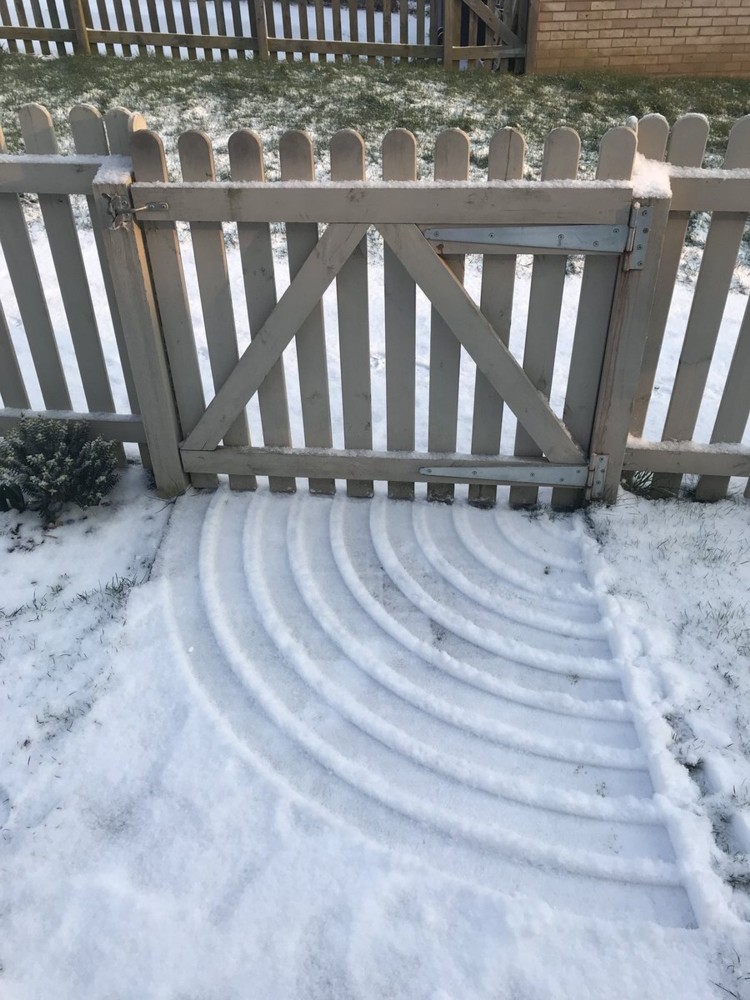 Says @MisanthropeGirl: Satisfying. I agree.
But if we are talking about snow and cold, nothing since then has touched 1963. According to that story, in 1963 the sea froze.
Ah, 1963. Marlborough lost its entire hockey season that term, early in 1963. The frustrated school hockey captain was a famed future hockey international. I still regret that I never got to see him play.
It gets worse. That Christmas, the "house", Littlefield, where I was a boarder at Marlborough College Marlborough Wilts, got burnt down, just before the "spring" term began. We lived in huts, like prisoners of war. The dormitory was another hut. I had a hot water bottle. When other Littlefieldsmen first saw this hot water bottle they sneered, but they were soon wanting to hire it from me, but I wasn't having that. I needed it in my bed. And I distinctly remember, one morning, that this hot water bottle, in my bed, in the morning, had … frozen. I swear. There were icicles in it.
So, February 2018, I spit on your cold. Your cold could not even freeze my spit.