My friends Perry and Adriana now live a short walk away from South Kensington tube. I can now get to them in about half an hour, compared to over an hour when they lived way along and just off Kings Road, and a solid bus ride away from any tube station.
And just as good, every time I now visit them to collect the Amazon purchases that they receive for me, as I did today, I get to see one of my favourite statues in London, the one of Bela Bartok. When I walk past that, I know I'm going the right way.
Trouble is, when I go past Bartok, the sunlight usually arrives on his back, and I get a photo like this: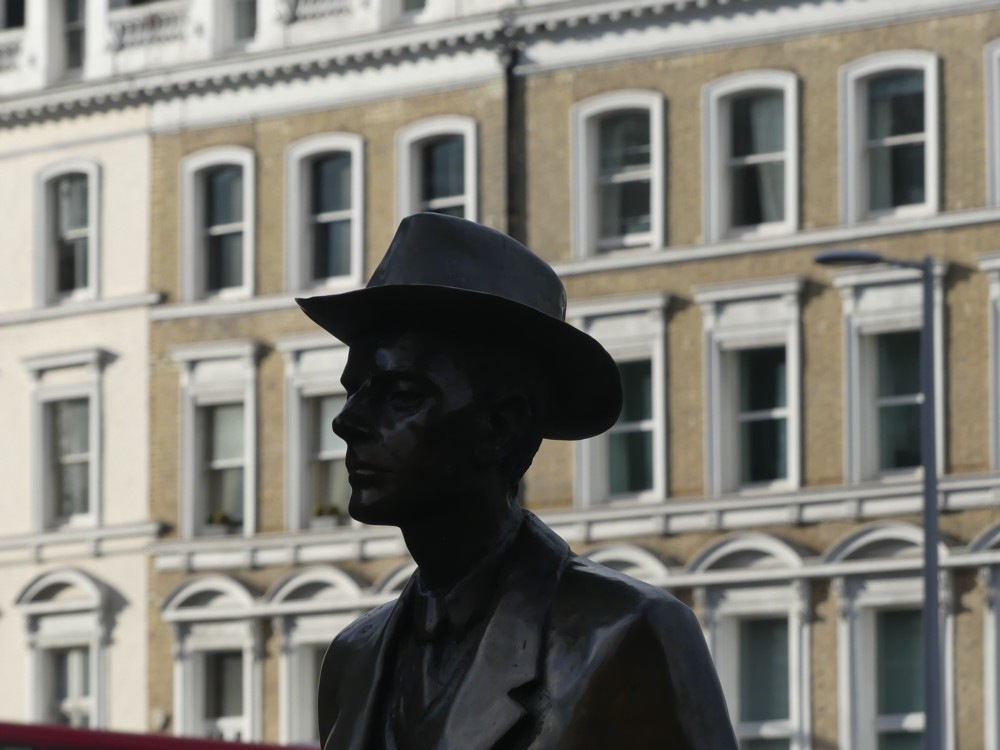 Nice windows. Shame about the face.
So, inspired by the example of 6k (see below), I cranked up my photoshopclone and redid the photo so that I could see what the face consisted of: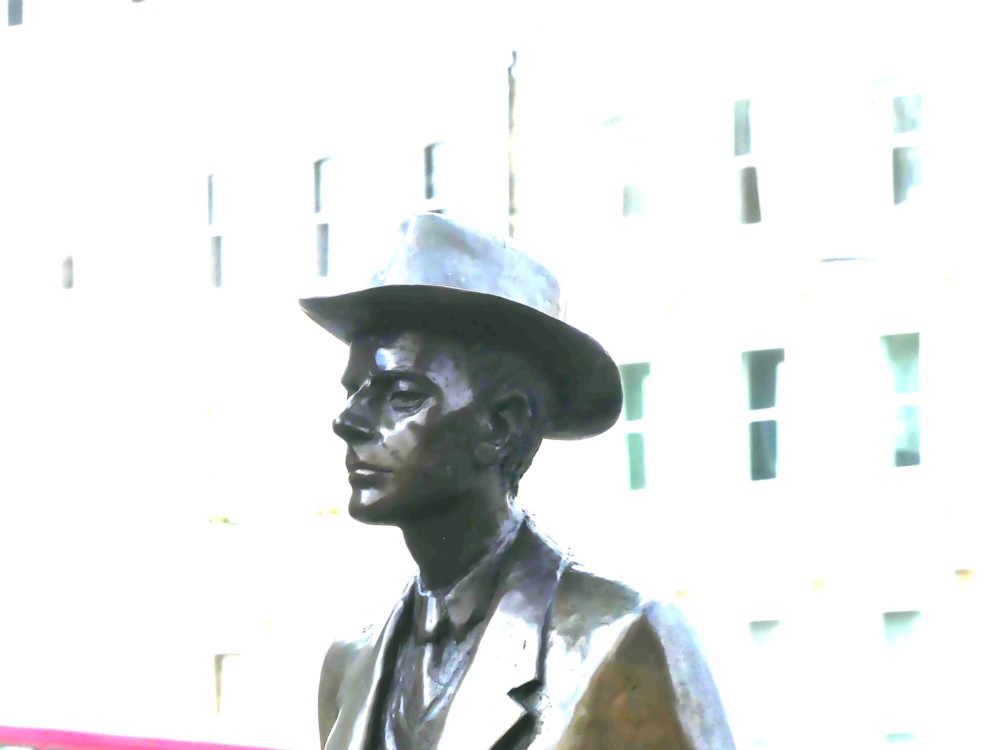 Nice face. Shame about the windows.
You could probably combine the two, and make it: nice face, nice windows. You. Not me. That kind of thing just does not interest me enough to want to know how to do it. I wanted to see the face and I did. Mission accomplished.