This is the last of my postings about my walkabouts beyond Lower Marsh on Jan 5th and on Jan 18th, the three photos below having been taken on Jan 18th.
Just as on Jan 5th, the light was extraordinary. On Jan 5th, it was, for me, at its most extraordinary on Blackfriars Road, and then at Victoria Station (see the posting immediate below this one). On Jan 18th, at the same time of the day, it was at its most extraordinary when I was on Blackfriars road bridge, which is what Blackfriars Road turns into when it crosses the river. Blackfriars Bridge being the one next to the Blackfriars railway station bridge, as you can very clearly see here: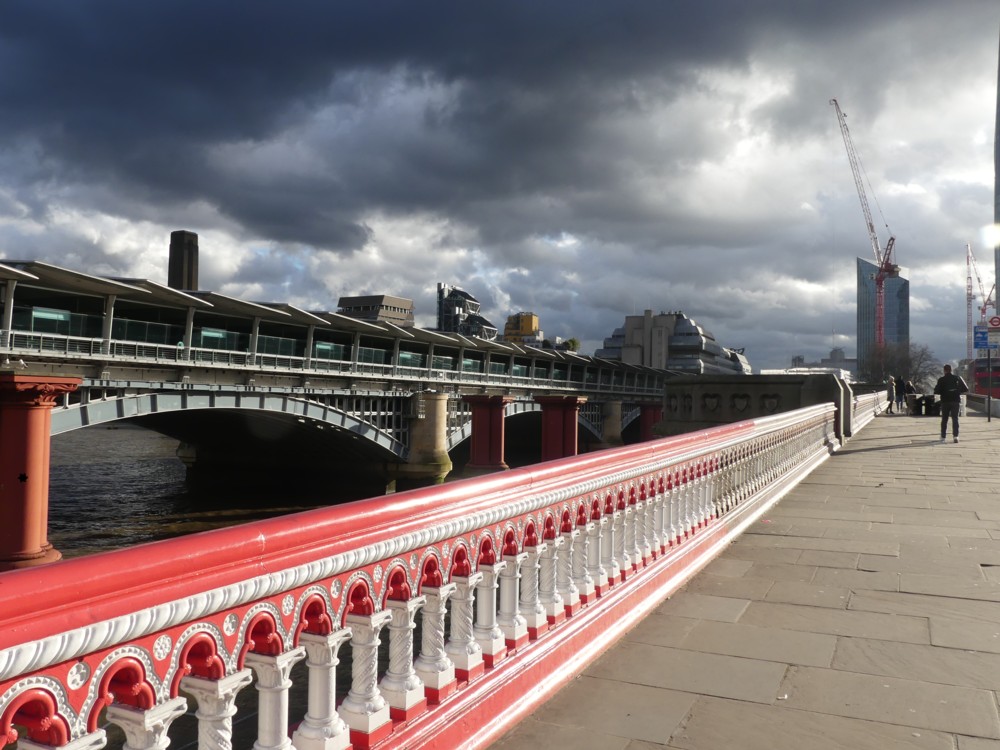 What we see there is the now nearly horizontal sunlight bashing in under the clouds overhead and picking out the bridge. Very dramatic. And just as on Jan 5th, the light was particularly good at picking out something painted red. On Jan 5th, it was a crane, the very same crane that we see in the above photo, in the distance, in front of 240 Blackfriars. On Jan 18th, it was Blackfriars road bridge itself.
The above photo captured the drama that I saw at the time. The next photo, taken moments before the one above, isn't so dramatic. It felt very dramatic, but my photo captures little of the drama that I saw. The light that illluminated that scaffolding in the middle looked amazing. But I now have to point it out to you: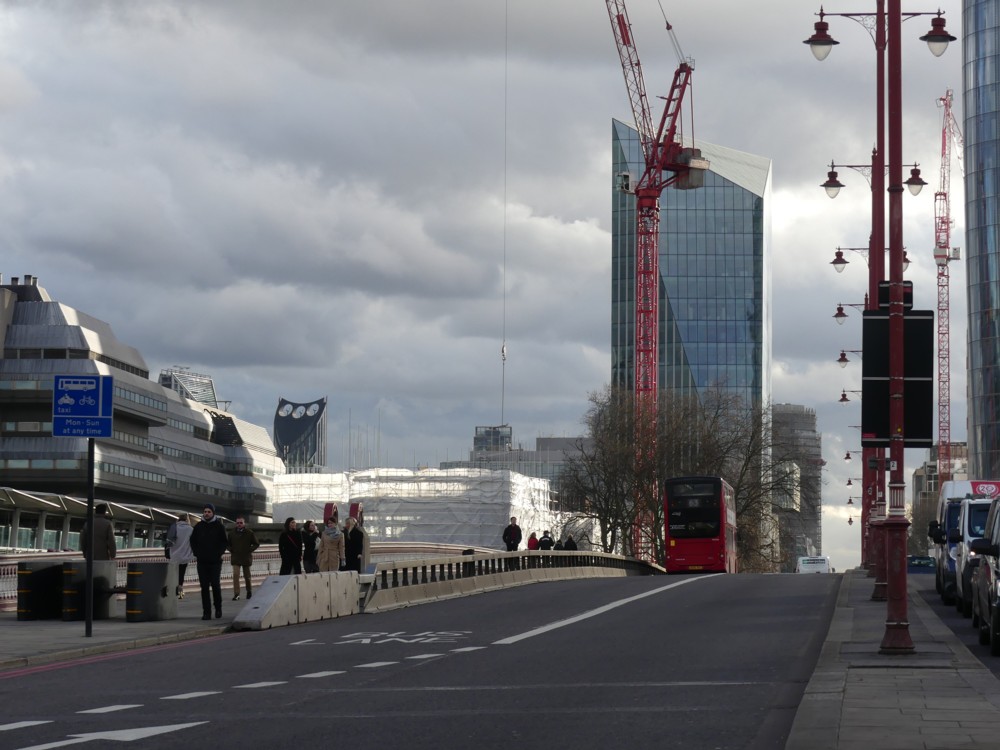 So, why this photo? Well, for my purposes, it does have one great merit, which is that it shows that the street lights, on the right of the road bridge as we look along it, were not switched on. Yet moments later, these lights were "switched on", by the sun, just as similarly un-electrified lights in Victoria Station had been lit up by the sun on Jan 5th: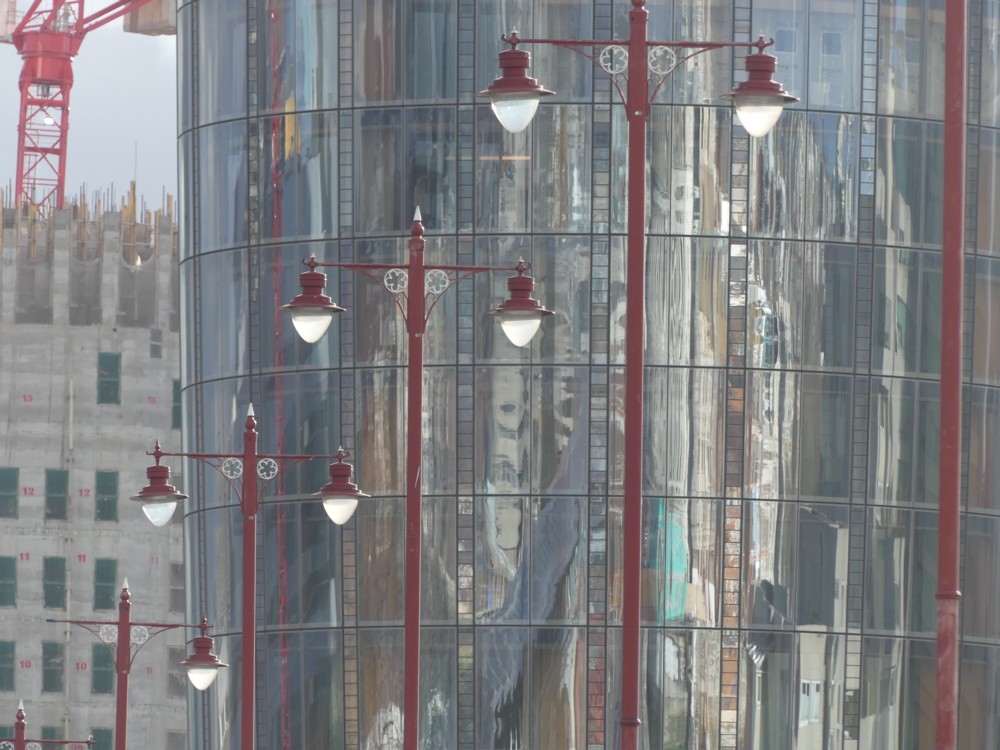 Behind these lights are the lower floors of One Blackfriars, now nearing completion.