I haven't taken many photos of people in silhouette, but I should do it more, because it is a really good way to photo people. Maybe the problem is that a person has to be in the dark with lots of light behind him or her, and if you are like me and you just photo people out in the open, and you let the lighting be an act of God, so to speak, God only very rarely obliges with a silhouette.
But God did so oblige, on Jan 5th, which was the day I also took the first four of yesterday's photos. This photoer was under Blackfriars Bridge and hence in darkness, and behind him, we observe the Millennium Bridge, artistically out-of-focus: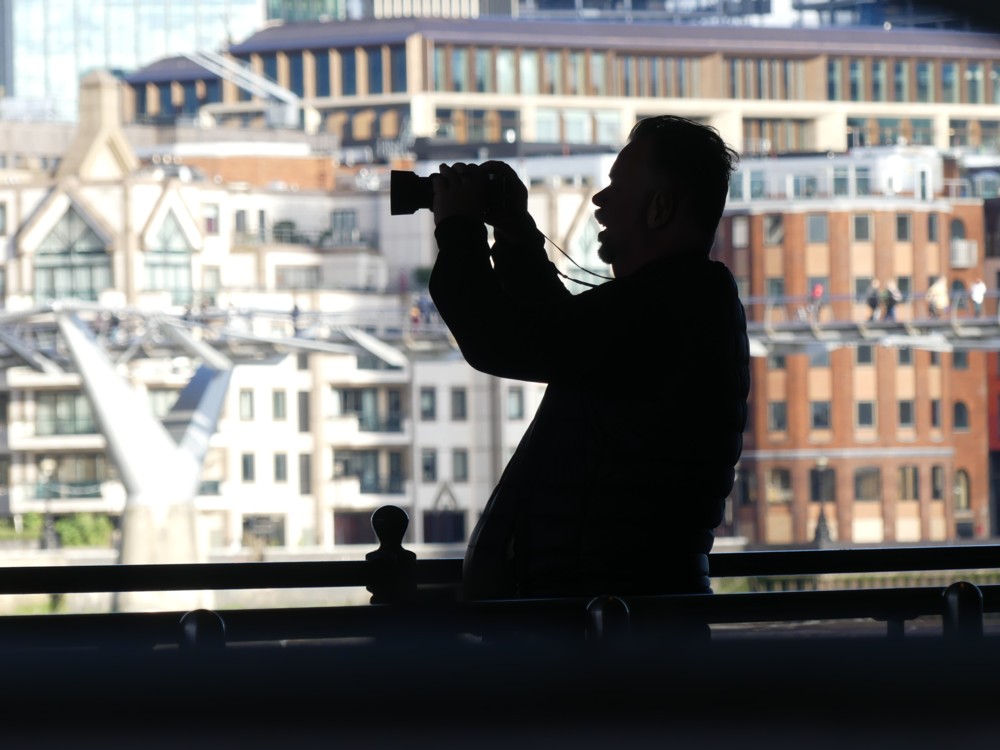 See also this photo, taken indoors, of Christopher Snowdon.
Does face recognition software work with silhouettes? I just shoved that question into google, but answer came there none.