Many decades ago, there was a TV show called Juke Box Jury. I liked it best when someone said: "I like the backin'." Subsequently, upon maturer reflection, I felt that I was quite right to zero in on that dictum, and I still do. So often, with pop music, it is the musical backing, rather than the mere singing, which turns pop inadequacy into something distinctive and entertaining.
Something similar can be said for photography. When a Real Photographer (LINK TO THE OLD BLOG) friend of mine was once upon a time telling me about how to do photoing, he too said: get the background right.
All of which is the preamble to this photo, which I took this afternoon, and the backin' of which I like a lot: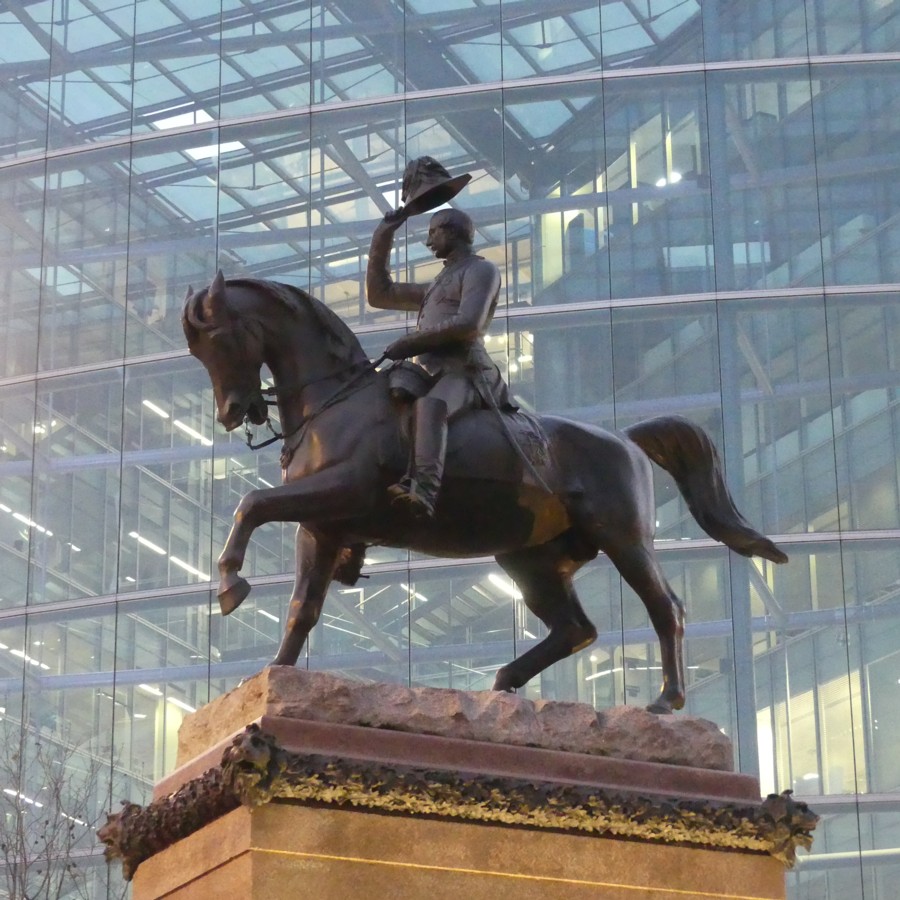 That is a statue (so far so obvious) of (not so obvious) Prince Albert. When you image google for "Prince Albert statue London", you get a lot of photos of him in golden splendour, seated inside his Memorial in Hyde Park, but not so many photos of this one. Judging by the other photos I did find of it, here, here (he calls it "the politest statue in London") and here, this statue has recently been cleaned.
I am surprised at how much I have come to like statues, and public sculpture in general. Three of the photos in this posting of mine, which I linked to from here yesterday evening, are of public sculptures, two of them statues, of Beau Brummell and of Anna Pavlova. I didn't plan this. It just turned out that way.
Happy New Year, by the way. I've had a good 2018, so far.