Not long ago, Perry de Havilland told me what sounds like an old, old joke, about the difference between dogs and cats.
We feed and pamper and love and look after dogs, and from this, dogs conclude that we are gods. We feed and pamper and love and look after cats, and from this, cats conclude that they are gods.
As I say, it sounded old, but I liked it. And I remembered that joke when, this evening, searching for quota cats or quota other creatures, I encountered these photos, of books, in the British Museum. Including a book about a cat …: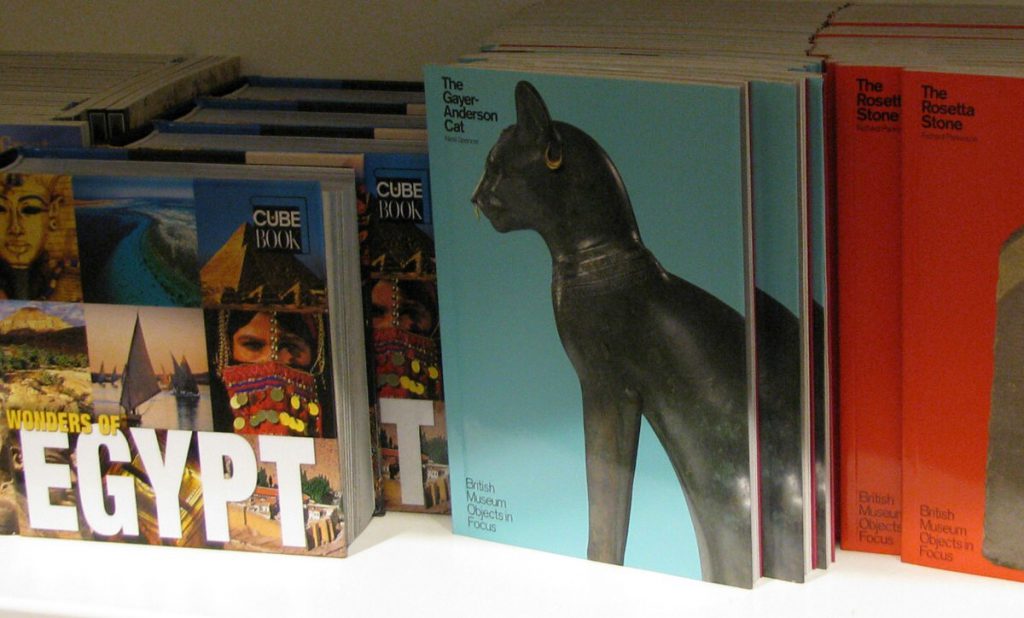 … and of that same cat, celebrated on a clutch of mugs: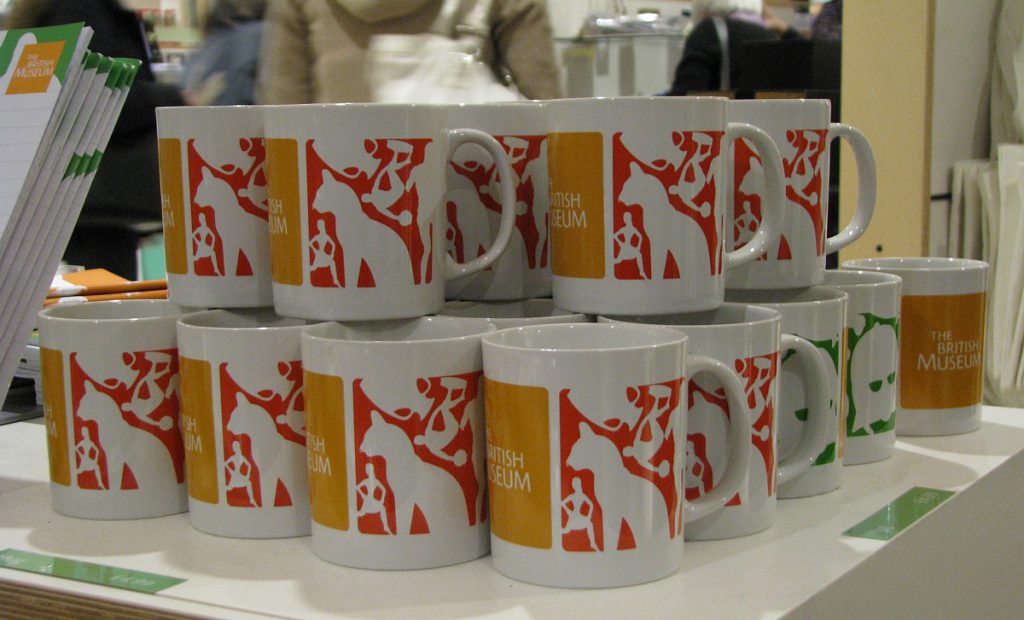 I took these Gayer-Anderson Cat photos in Feb 2010, but I doubt it's moved since then.
Read about the Gayer-Anderson Cat, which actually was a god, here. Gayer-Anderson wasn't two people. He was just the one, a certain Major Robert Grenville Gayer-Anderson.
Get your own Gayer-Anderson Cat, for £450. (£405 to members.) Or, you could 3D print your Gayer-Anderson Cat.
When I took these photos, I was in point-shoot-forget mode, and have given them no further thought until now.
I love the internet.