Once again today is nearly over, yet I have posted nothing here. I have several non-quota postings about half done, but nothing blog-ready. So, here is, instead, this: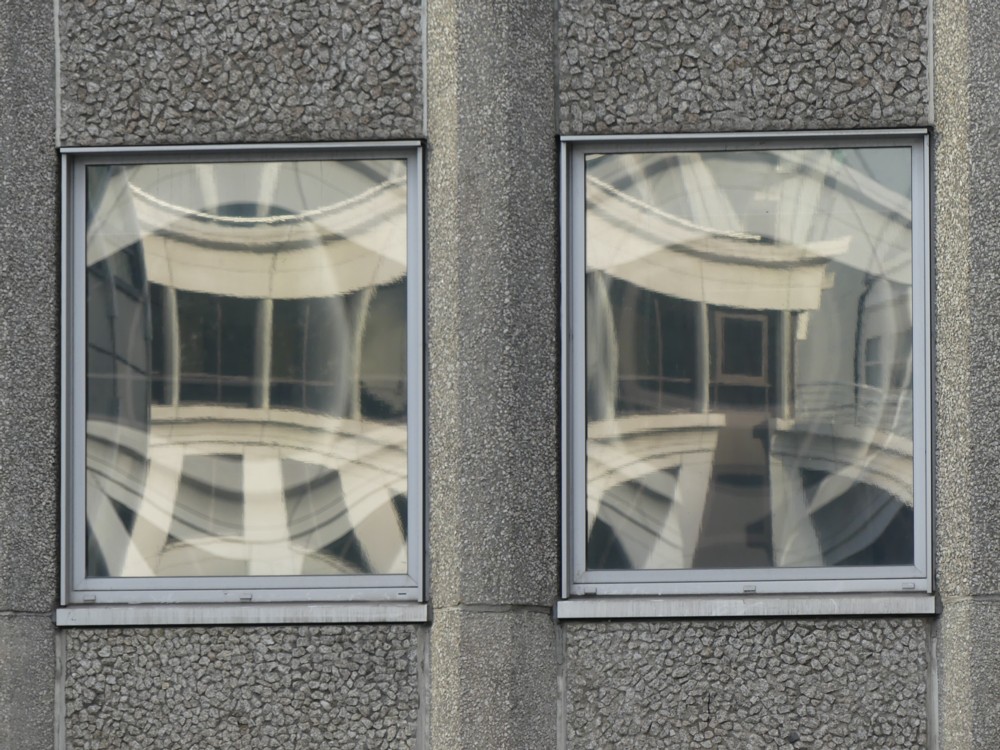 From the I Just Like It Directory.
I just like it because of the contrast between the shiny windows with their out of focus, curved reflections, and the Concrete Monstrosity style concrete that surrounds the windows, the concrete being in focus, not shiny, not curvey. I like that contrast. That's exactly as it came out of the camera. No cropping or photo-enhancing.
Taken in Victoria Street, opposite where New Scotland Yard used to be. Not that that matters.