By which I mean an urban dragon, like this one …: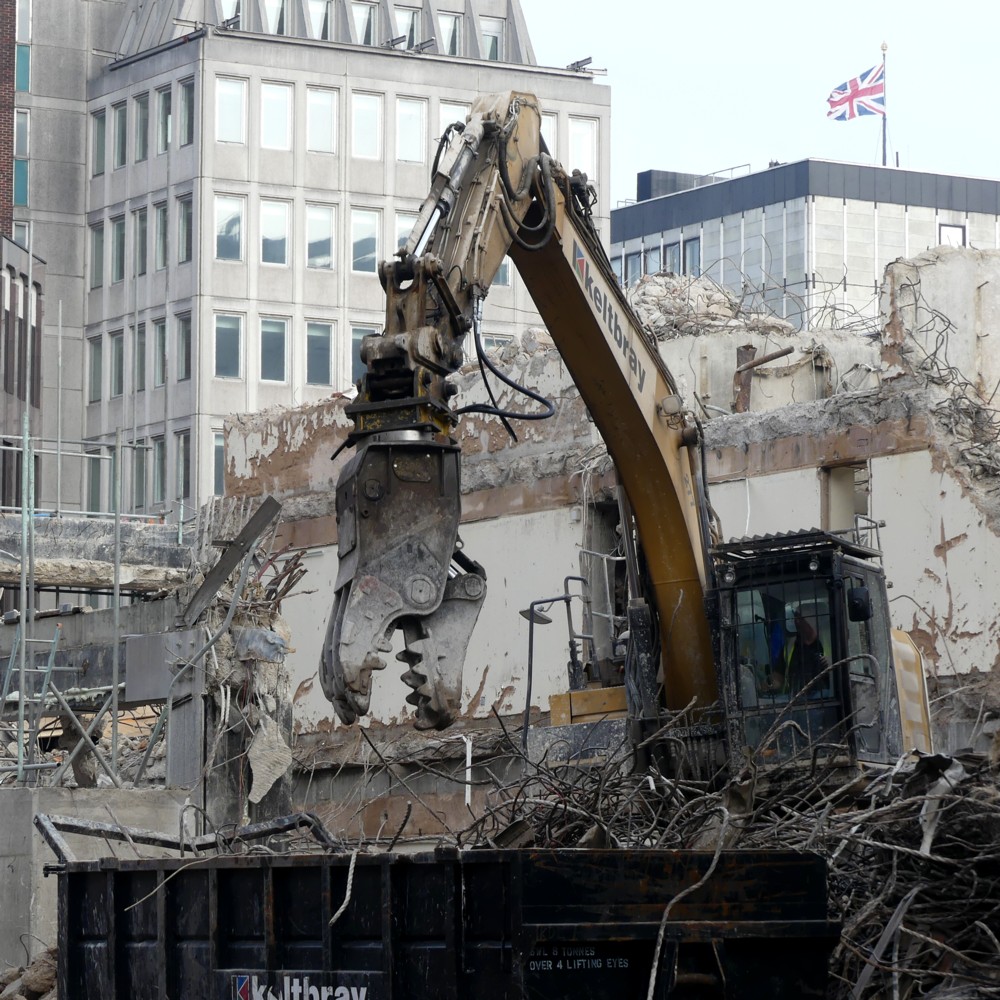 … which I photoed this afternoon, stuffing a few of the remains of the old New Scotland Yard, now deceased, into a skip, for a lorry to take away.
There is something very primitive and savage about machines like this one, destroying reinforced concrete, i.e. destroying just the sort of concrete that is designed to be indestructible.
I had a busy day today, by which I do not mean that I accomplished anything. Merely that I did a lot of pleasurable things, out there in Real World.
And then, BMdotcom was misbehaving, when I first tried to post this. But it seems now to be back working again, albeit – alas – with its customary lethargy.