Today I had a taste of what my life would be if I had the Sky TV cricket channel. (It would be over.) I watched Surrey play Somerset on the live feed from the Oval which comes complete with the BBC's sound commentary. I had all sorts of plans for today, but managed to get very little else of consequence done.
Surrey spent their day trying to ensure that they avoided all possibility of being relegated from Division One of the County Championship. When they finally managed to defeat Somerset, they found themselves lying second in Division One. Division One contains eight teams, two of which will be relegated, and it's all rather close, apart from Essex, who have already won, and Warks, who have already been relegated. So, a very strange day, but ultimately a very good one.
So, quota photo time: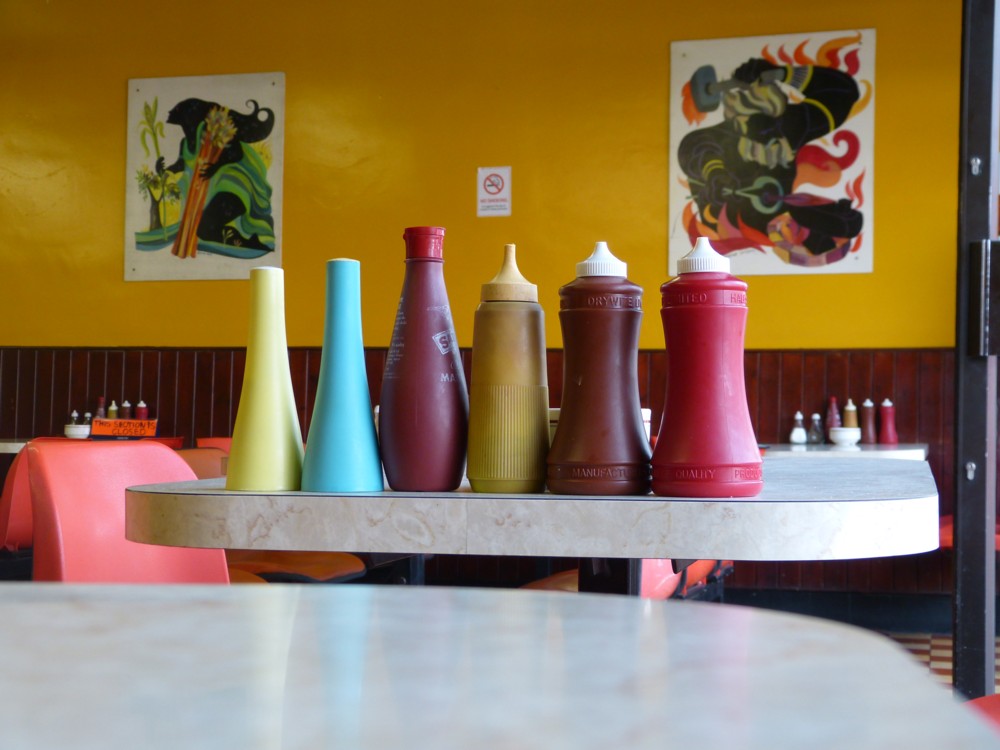 Yes, it's a still life, with condiments instead of old school food in old school containers. Little Big Things, you might say. Photoed five years ago, in a cafe only a very short walk away from the Oval.