Today I finally got to the end of The Judgement of Paris. I have now started making a list of some short bits of it that I hope to reproducing here.
Meanwhile, by way of a small celebration, here is a Parisian photo I took, in Paris, way back in February 2012: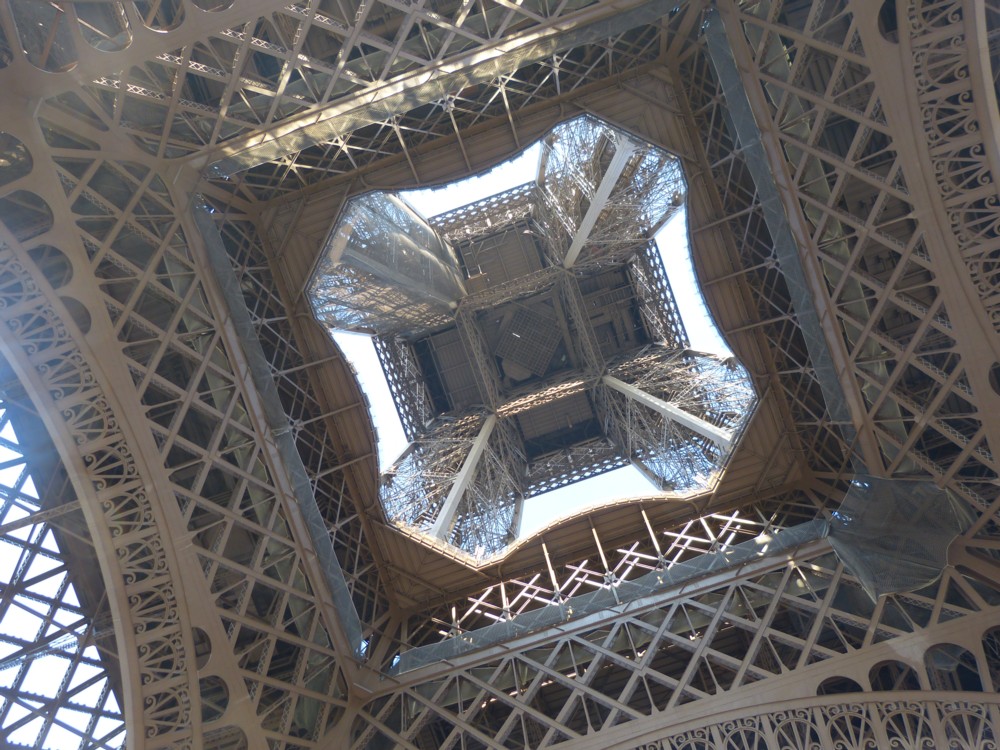 It's the Tour Eiffel, of course, photoed from under it. Tour Eiffel is pronounced "Tour F L", rather that "Tour I Fell". Which reassures me that I know how to pronounce the leading historical character, Ernest Meissonier, in the above book. "May sonni eh" rather than "My sonni eh".
Anyway, a big and very interesting interruption has stopped interrupting me and my life, and I'm very glad about that.