Today I journeyed to Waterloo, and then walked from Waterloo to the City, there to inspect the latest batch of City Big Things that they are busy erecting. My inspecting done, I made my weary way to Monument Tube Station, which I reached just as it was starting to rain.
And Monument Tube Station was shut. No District Line. The City is like a morgue at the weekend, that being why I chose the weekend to be there. I wanted to see buildings, not people. The City being the City, there were no buses to anywhere, or not that I could detect. So I trudged, in the rain, as it got heavier, across the river, intending to get to Southwark Tube if all else failed. I did have my umbrella with me, thank goodness, but rain with an umbrella is still far worse than no rain. But then a bus showed up on its way to Waterloo, and at Waterloo I quickly found another bus back home, near enough. So there I was, home, damp, knackered. It could have been far, far worse, but I was still in no state to be doing anything fancy here.
So, here is just one photo that I took today, in Leake Street, right at the beginning of my wanderings. Leake Street is the graffiti tunnel under Waterloo: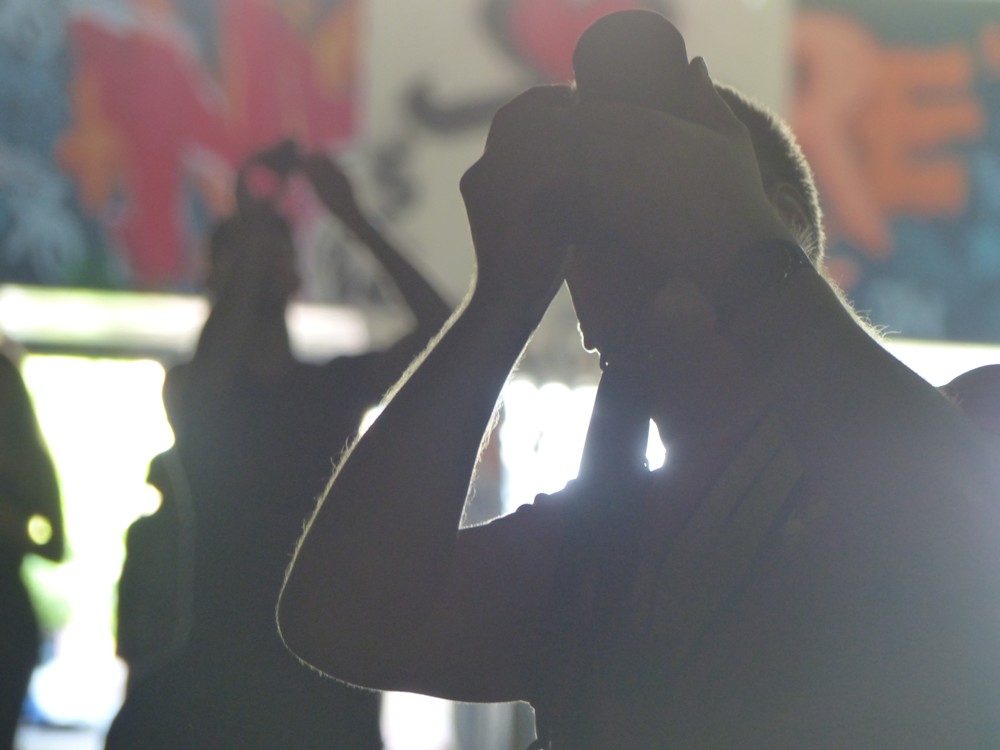 Photoers, surprise surprise. But, I like it.
I took a lot of other photos that I like. Later, maybe, although I promise nothing.