Yes, a truly wonderful The Wires! sculpture gets long overdue recognition from Dezeen, on account of a lump of religious concrete being put next to it, by an architect.
The photographer clearly loves The Wires!: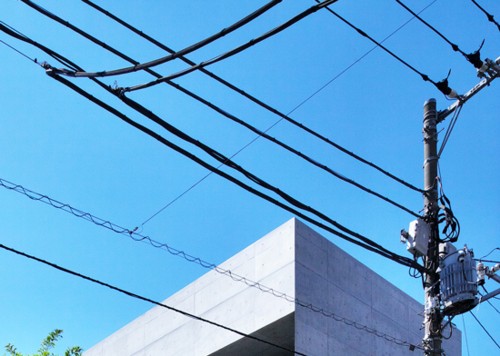 But Dezeen's writers are under strict orders.
It doesn't matter how beautiful and intricate The Wires! are:
The rule is set in concrete.
Don't mention The Wires!