Just before Christmas, Goddaughter 2 arranged for the two of us to see and hear a dress rehearsal of a Royal Opera House Covent Garden production of Verdi's Un ballo in maschera. This was, for all practical purposes, a performance. I didn't much care for Verdi before I went to this event, and I still don't, but the show was at least notable for the outstanding singing of the lead tenor, Joseph Calleja, a new name to me. I was extremely happy whenever he was singing. (He has a blog.) The rest of the show I found somewhat forgettable, mainly because Verdi seems to have been opposed to doing nice tunes that you can remember, unlike my operatic composer favourites, Mozart, Puccini, and Richard Strauss.
But very memorable indeed, almost as good as Calleja's singing, was the bar we visited afterwards, which is right next to the main performing space.
From the outside the opera house and the bar look like this: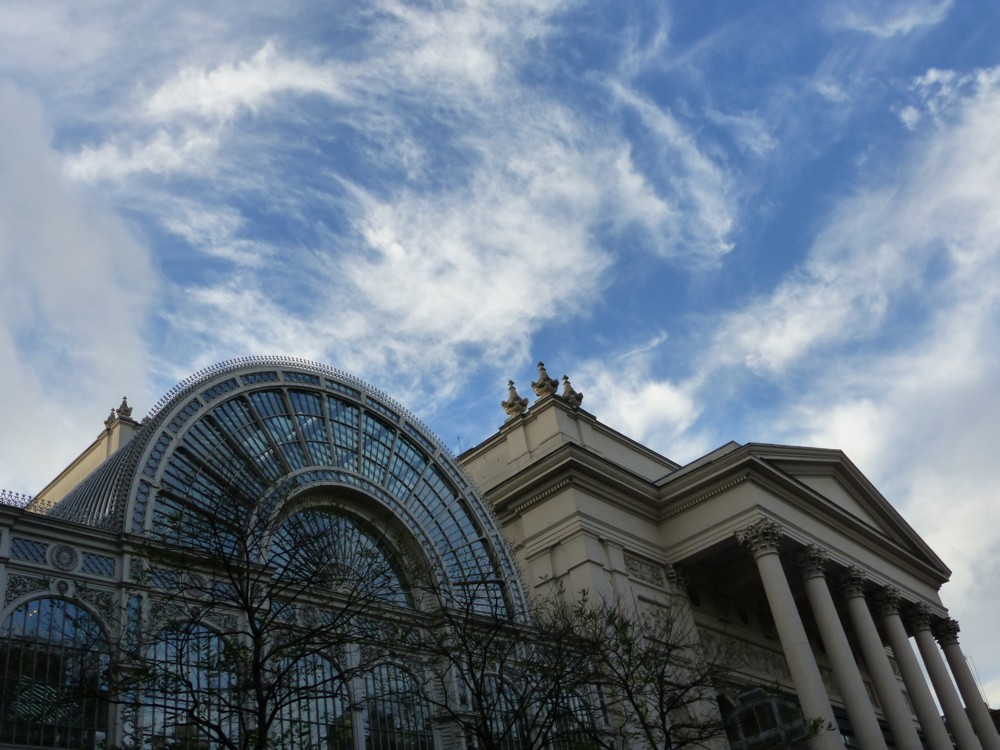 The bar being the thing on the left as we look there.
And on the inside, the bar looks like this: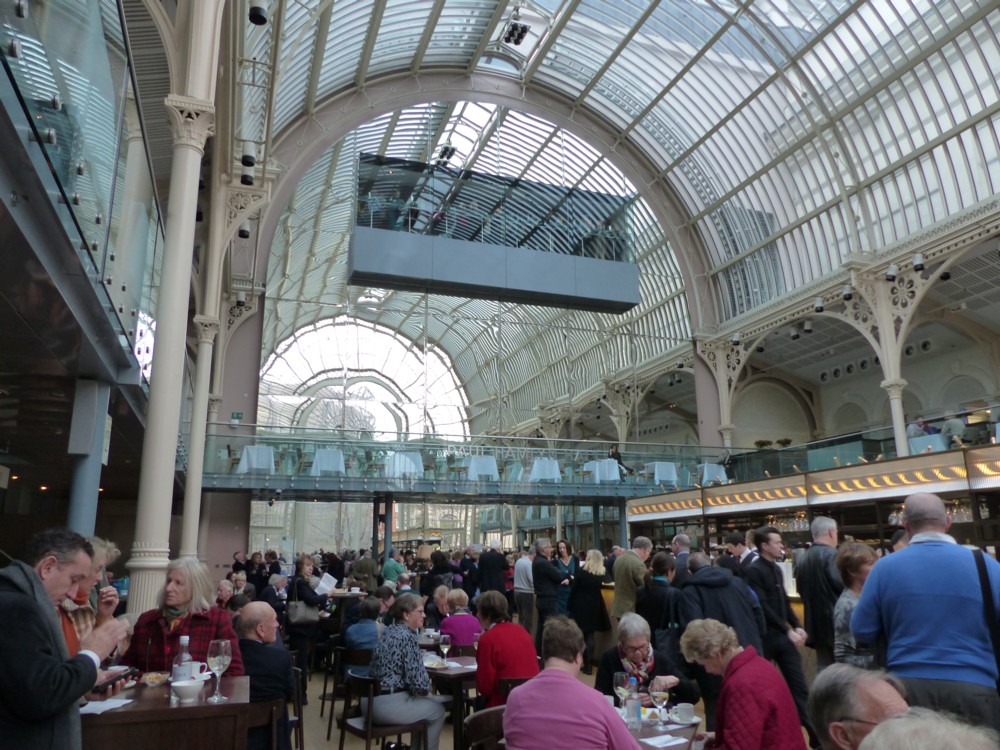 The ROH refers to this place as the Paul Hamlyn Hall. What regular people call it for real I have no idea, but I like it.
I especially like that disembodied clutch of drinkers, suspended up there as if in mid air, but actually in mid mirror.
Here is a closer look at that same feature: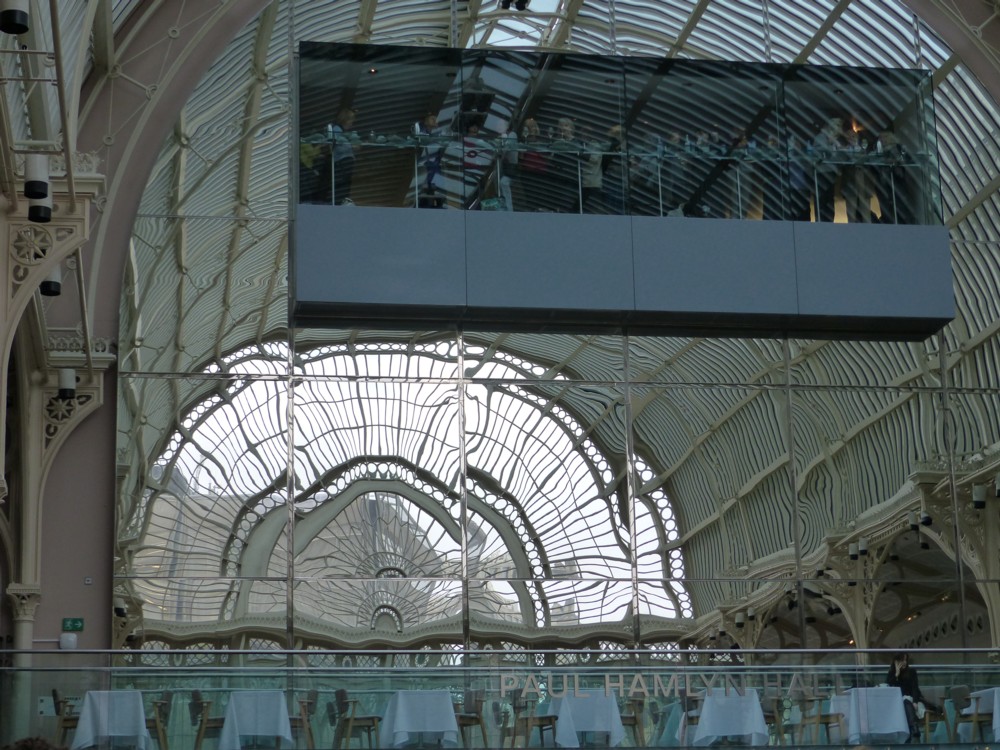 I know exactly what is going on here, and how this weird effect is achieved, but still I'm impressed.
A bit of hasty googling has failed to tell me what this place used to be and when it was first built. I'm guessing it was at first something to do with selling fruit and/or veg, but that's only a guess. Anyone?