A while back I linked to a report mentioning how drones with cameras had been hovering near sunbathing girls at the beach. Not good.
Well, here is a report another drone doing things on the beach, but this time good things. It flies out to sea from the beach and delivers a life preserver to a swimmer in difficulties, which I presume means something like a rubber ring the swimmer can get into instead of having to depend on their swimming skills: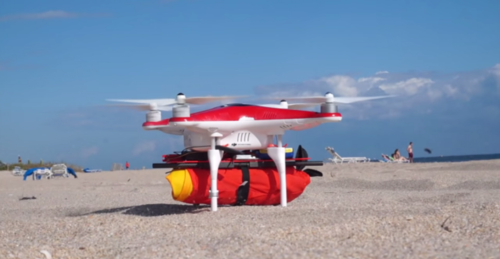 That, at any rate, is the idea. This thing is not at the the soon-to-be-crowdfunded stage.
Via Instapundit.
The odd thing about the above photo is how unclear it is how big this thing is.