Yes, I've been in France, and now I'm back. Have been for several days actually, but I spent my recent blogging time doing this, which is a photo-decorated ramble on various things I saw in France, or thought I did, for Samizdata.
I really want to get back into the swim of things over there, after a recent dry spell, and was accordingly determined to finish that ramble before I resumed rambling here.
Since this is Friday, here are some French cats.
Cat number one stands outside Vannes town hall: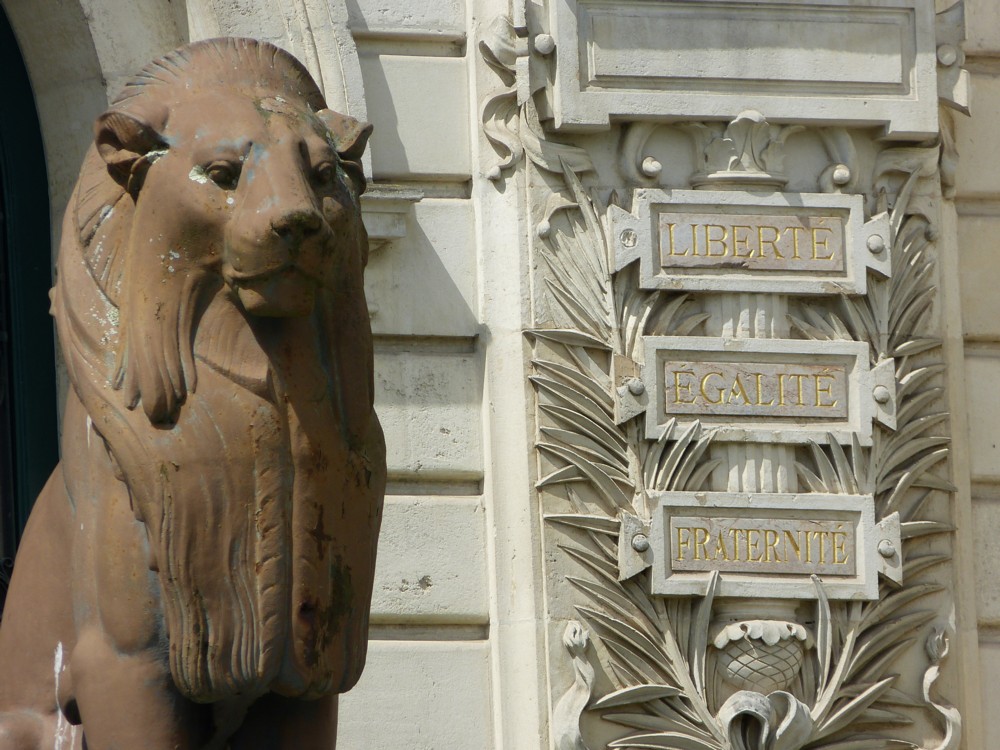 Cat number two is impressively perched on an impressively high ledge, somewhere or other. Cat number three, the cat of the friends I was staying with, is shown here, not being very impressed with cat number two: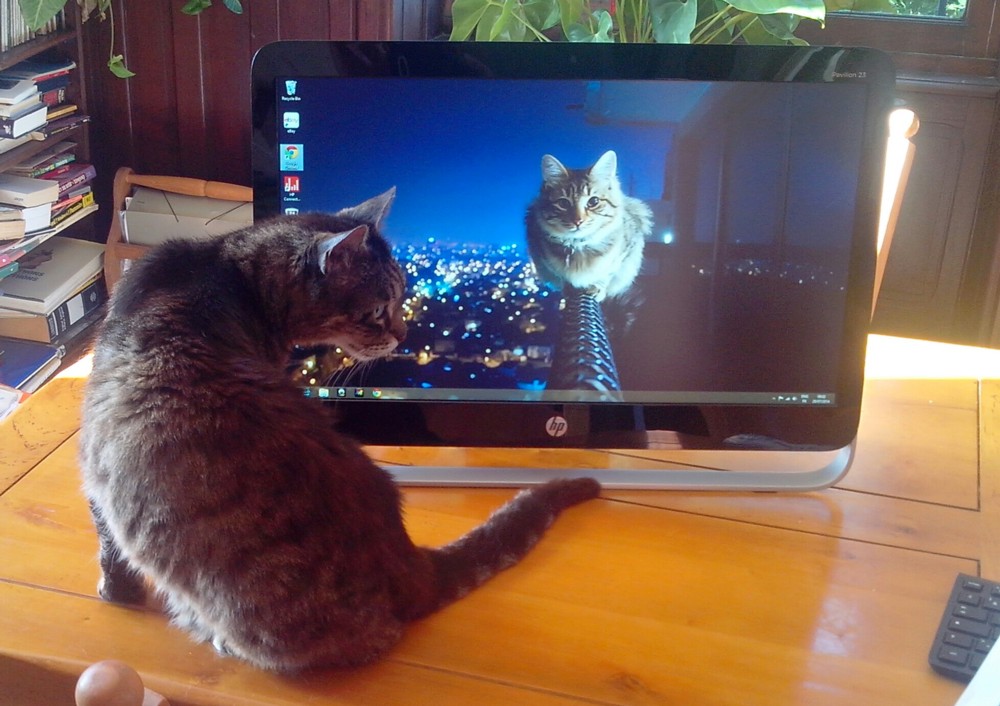 This photo was taken by Tony, to whom thanks, and to whom thanks also for emailing it to me.
Here, on the other hand are two further photos that I did take of cat number three:
No, I don't know why his right ear is green on the inside. I only noticed this when I got home.
His name is Caesar (sp?), and he actually does answer to that name. It's not tone of voice, it's the name, because when I said this to him for the first time, he immediately looked up to see what I had in mind.
There is another cat, Basil, who drops by at the home of Tony et famille from time to time, but he is more shy. He was otherwise engaged, on my last day there which was when I finally decided I wanted to photo the two cats. Caesar showed up, but not Basil. Another time, maybe.
Caesar is now very old, and I may never meet with him again. We got on well.