Last night, in the post immediately below this one, I said that photos get better with time because the things in them change. The illustration, a shop that is a shop no longer, was pretty feeble. But after posting that, I went looking for better pictorial proof, and I think I found it: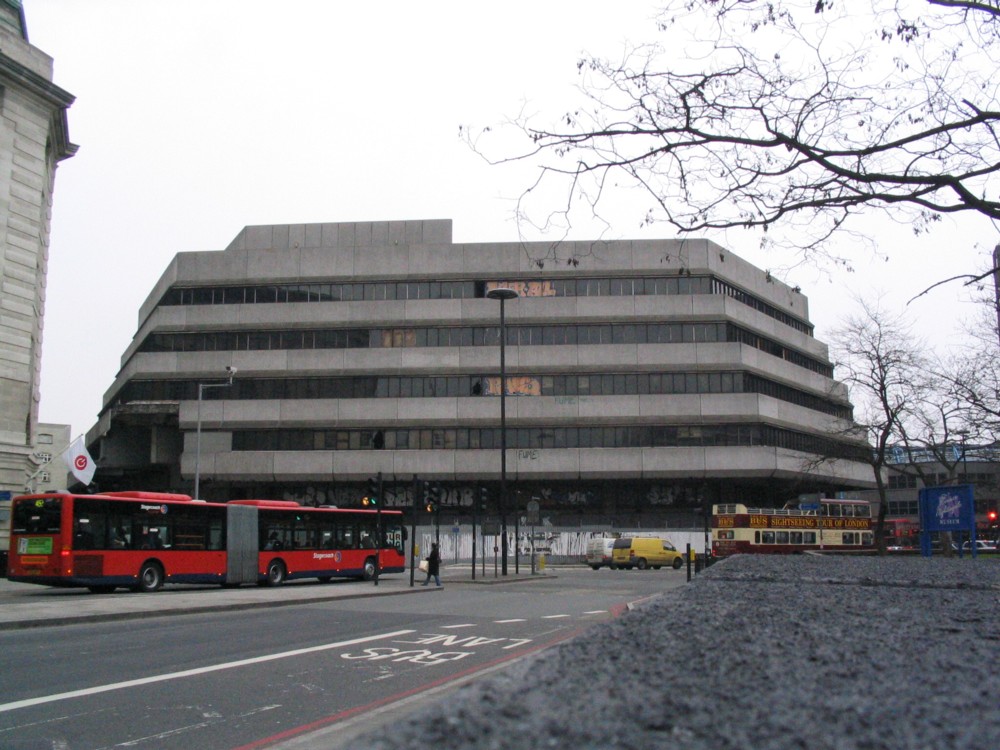 This picture is of a big London building, in the middle of the big roundabout across the river from Parliament. This building no longer exists. I then went looking for one of the numerous photos I have taken since of the swanky new hotel that has replaced this old, brutal, Brutalist monstrosity, but of course I could not find one. Follow that link to see what the new Thing looks like.
And my picture also features a bendy bus. These are likewise no longer with us.
The photo was taken on March 10th 2004, with my now antique Canon A70. I also, while on my travels through the archives, found other particularly choice old digital cameras in action. Some of them soon, probably, possibly, I promise nothing.