Yesterday, again, I ventured back across the river to see whatever I could see in the vicinity of that helicopter crash.
I couldn't get near to where the worst of the drama unfolded on Wednesday, and I couldn't yesterday, which is not a circumstance I would dream of complaining about. But today, as on Wednesday, I was able to gaze upwards again at that stricken crane, this time from the other side: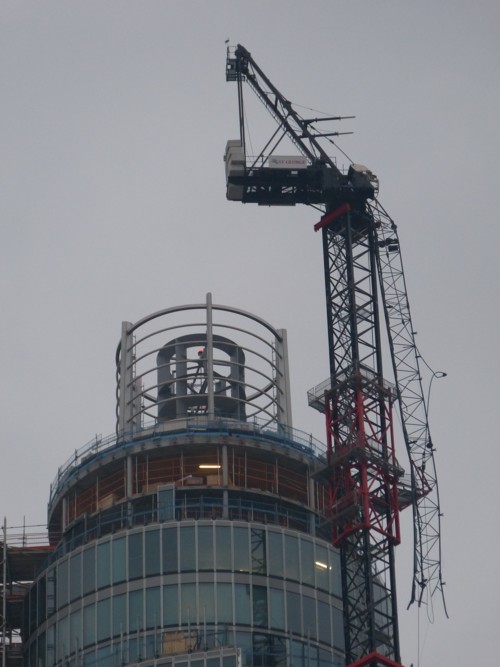 If you compare that picture with my earlier picture (immediately below), you will see that nothing up there has yet changed.
Other than the weather. Yesterday, and today, very grim and snowy. Also, I took the above picture just before it got seriously dark. The pictures below having been taken somewhat earlier. I did quite a bit of wandering around before I got that shot of the crane, but was very pleased when I finally got it.
On the ground, it is an entirely different story.
A whole new crane has arrived: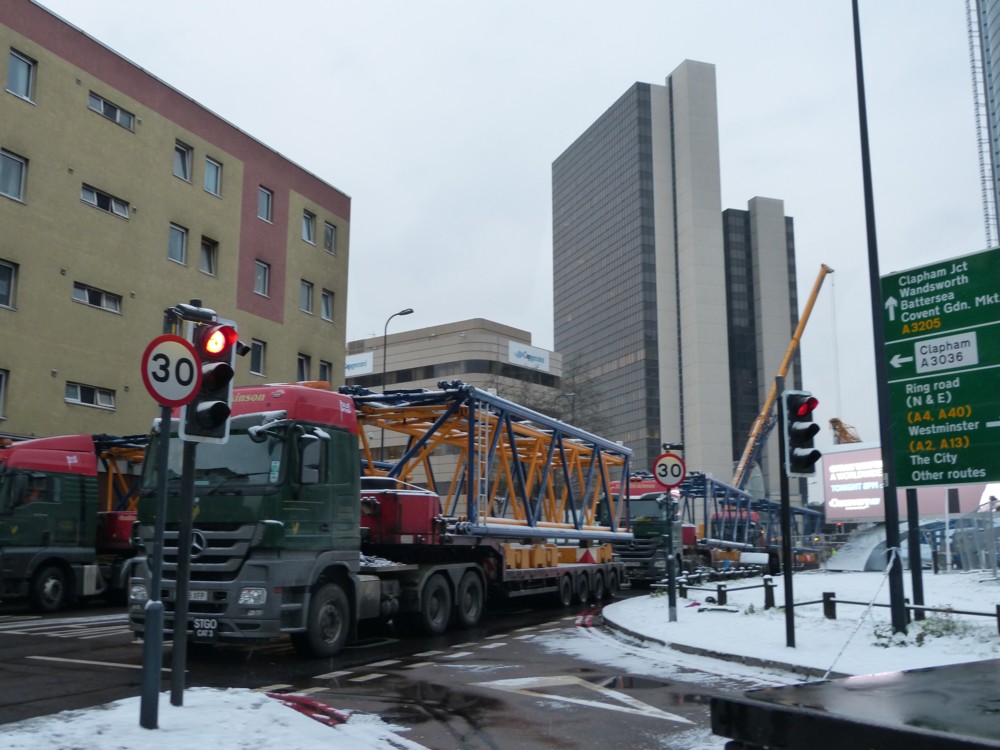 You can just see the edge of the tower there, above the road sign.
And that's not the half of it: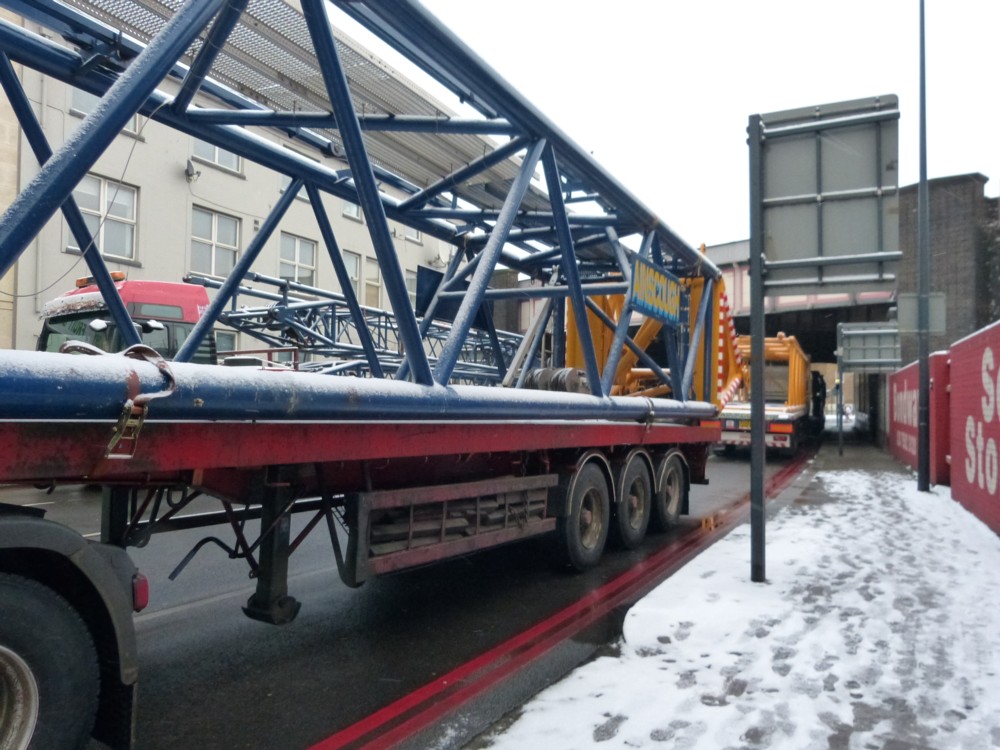 Altogether, about a dozen different articulated lorries had arrived, presumably earlier yesterday, and parked themselves in the roads at the other end of the new bus terminal from Vauxhall railway station. When I got there, there were still drivers in the cabs of several of these lorries. In total there were about a dozen lorries. These cranes are big. I'm guessing the economic situation means there were plenty of spare cranes to choose from.
And I further guess that these things have something to do with this crane: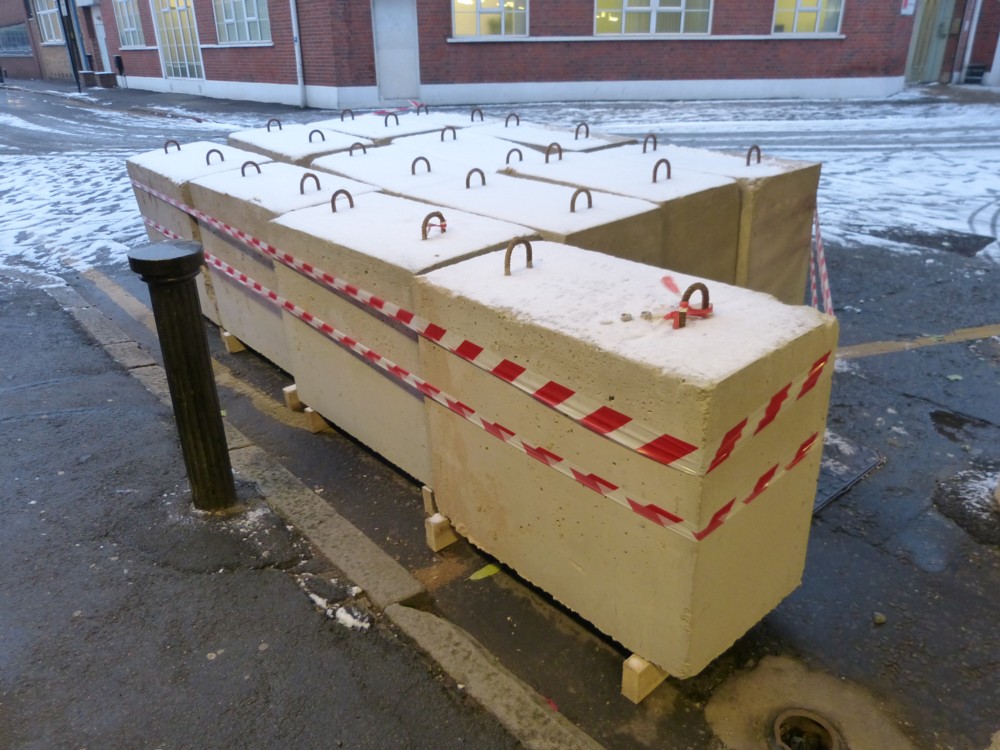 I assume that this new crane is about to be erected alongside the old and broken crane, to dismantle the broken crane, and then to finish the job of building the tower. How exactly will that look, I wonder?
Things are moving a lot faster than I guessed, to get the tower-building going again.
The tidying up from the crash seems to be taking place a bit further along the road, crucially not right next to the tower, and that process is happening simultaneously with getting the new crane in. The two jobs don't clash. On the contrary they go together. Then, when the old crane is gone, and when the crash is cleaned up, the road will open again.
Is the plan to open the road again,after a weekend of feverish activity, on Monday morning? Definitely asap, it would seem.