I don't always do cats here on Fridays, but I often do. For me they signify the fundamental point of this blog, which is to entertain, and in particular to entertain me, rather than just to be serious and political about everything. There is more to life than the fact, if fact it be, that the politicians are making a mess of everything. So it was that, when on my recent trip to France, I kept half an eye open for cats.
Another thing I found myself snapping was motorbikes. The French really seem to love their motorbikes, perhaps because their roads are longer and emptier than they are in Britain.
So imagine my delight when, wandering around the centre of Quimper of an evening, I came across this: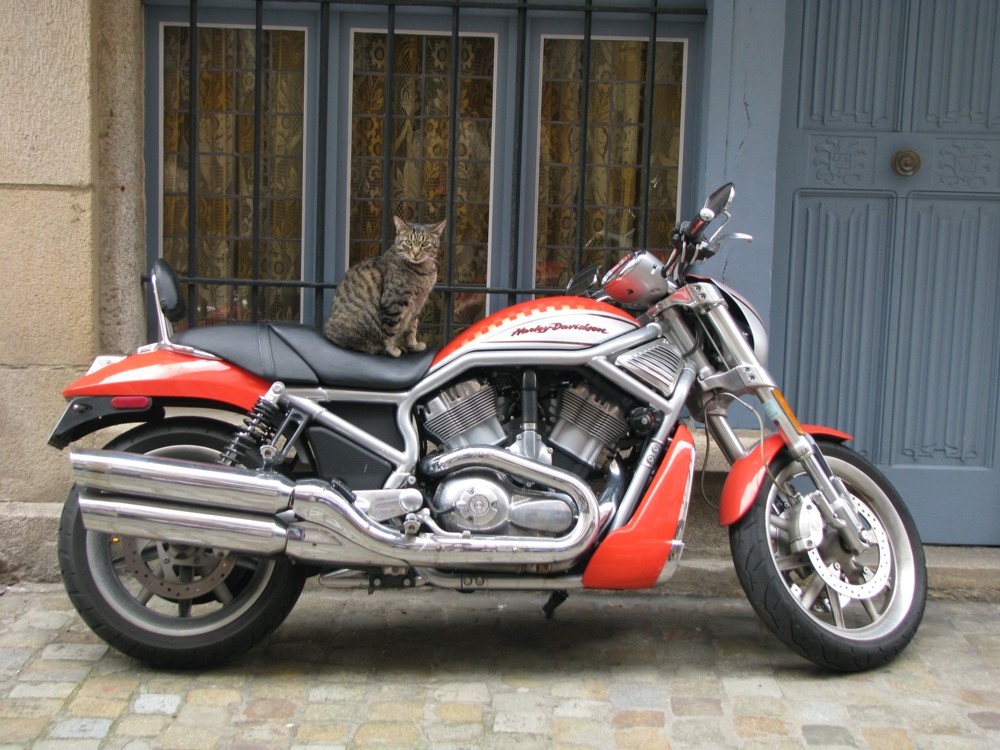 And I wasn't the only one who felt that this was suitable material for digitalised immortality:
My favourite snap of a fellow digital photographer in Cat-on-Harley action being this one: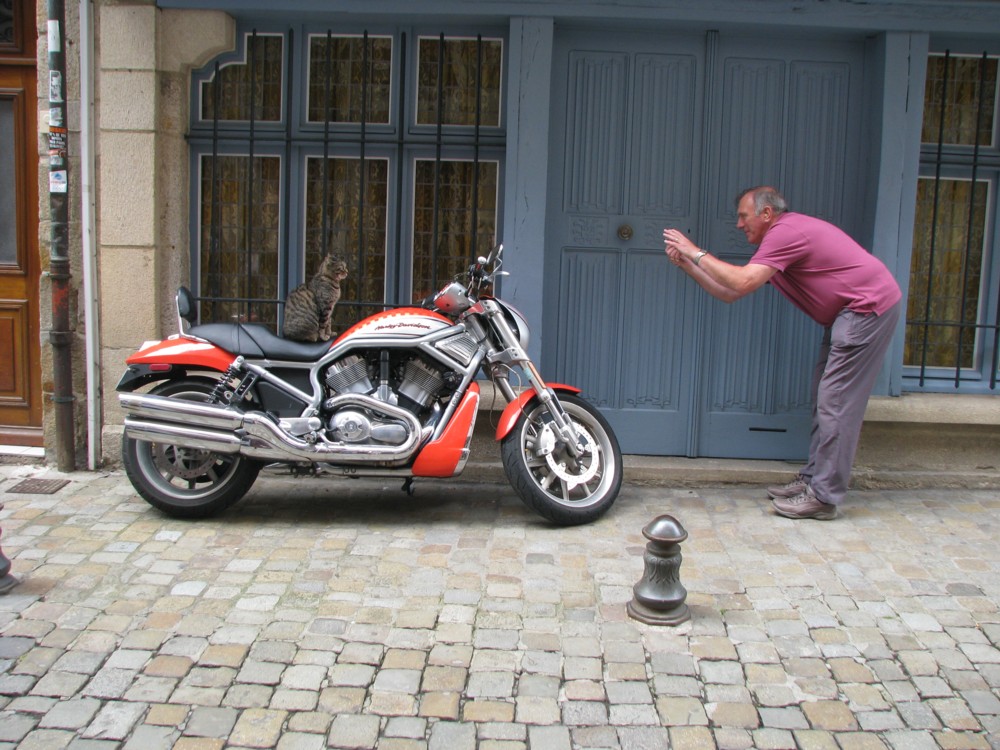 Was the cat in any way disconcerted by all this attention? On the contrary: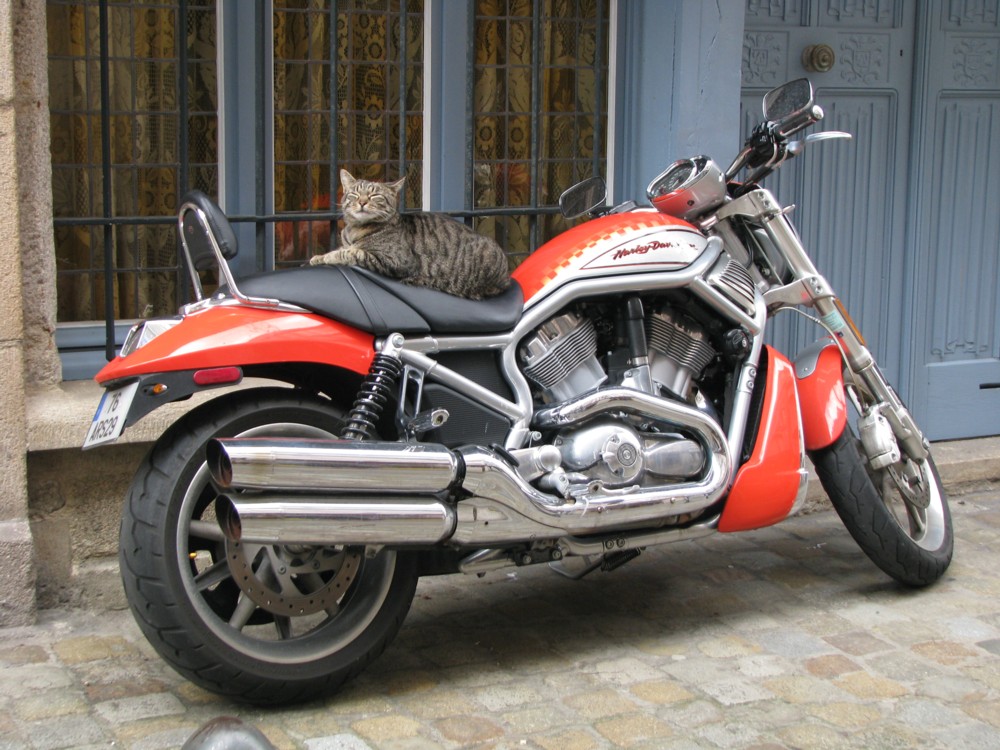 The cat loved it.
Here, I hope you will agree, is the appropriate song, sung by one of the all time great French sex kittens. (I actually have this on CD.)