These pictures, taken about ten days ago, began life as a simple Billion Monkeys shot, of a guy using his mobile phone to take pictures of the wheel. But what he never saw, and what I didn't see at first, was that the real story was behind him.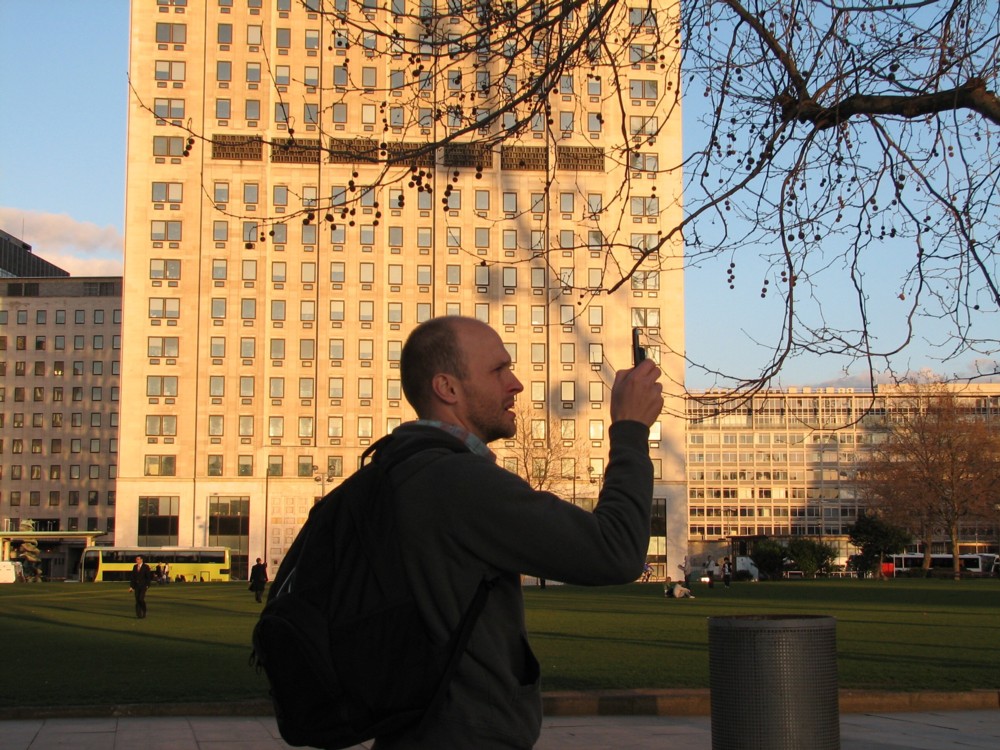 Usually I hate the Shell Building, which has now barged its way into undeserved picture postcard prominence through its proximity to the wondrous Wheel. But the evening sun does cast a lovely shadow on it, does it not?
I couldn't decide which of these snaps showed the effect better, so here are both of them.
At first, these little pictures were going to be clickable on, to get them bigger. But I now think that the effect is clearer in a small picture than in a big one (rather in the way that blurry photos can look quite sharp on the small screens of Billion Monkey cameras), so small is all I show. And I now think, because the shadow is smaller, than the one on the left shows the effect better, but mucking about with this now would be further effort, and I want to go to bed.