Is there anyone in the world who reads this blog but not this one? Perhaps, but it seems improbable. On that off chance, this demographic should be sure not to miss this analysis of an epic car chase in one of those Confessions Of movies starring Robin Askwith.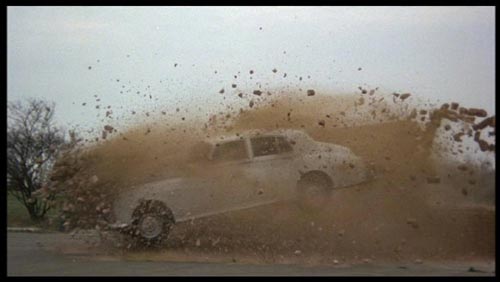 That's a seventies Rolls Royce going through a brick wall. It seems that Mark Holland also takes pictures off of his telly.
This is not a move I would care to try unless I owned a lot of Rolls Royces, and as it happens I don't own even one. Frankly I think the wall would, in real life, have given a better account of itself.
But, I reckon the new German Panzer Roller would probably have done exactly that to it. For months I have been watching out for one of these in the streets of London, moving slowly enough for me to photo it. Nothing. Well, one, moving far too quickly. And then a few weeks ago I finally encountered one. It was parked outside the magnificently red bricked Westminster Cathedral (the Roman Catholic one in Victoria Street), ready to take away the Nigerian bride and groom from their magnificent Nigerian wedding. It was the best looking wedding I have ever chanced upon. Great hats. Ascot, forget it. It was as if the entire occasion had been organised for my entire benefit.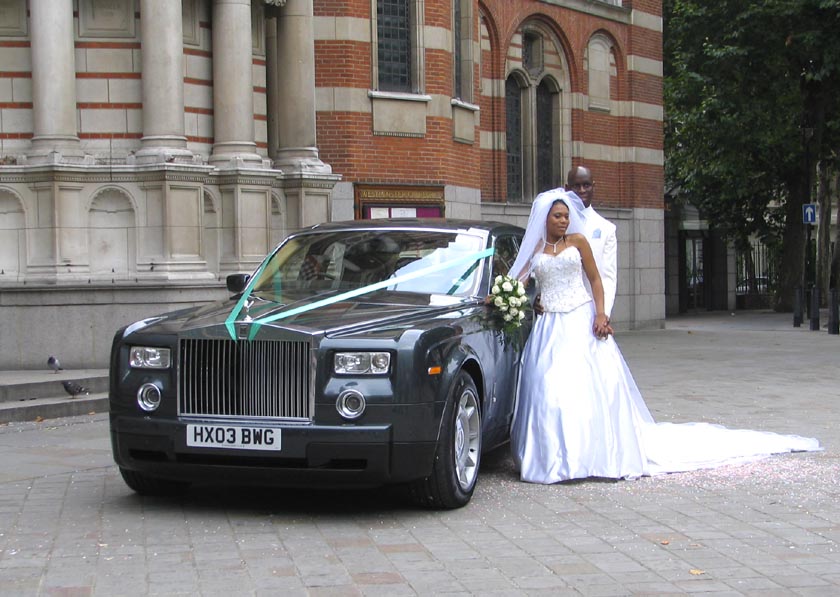 I may stick up more photos of that event anon, with hats, but I promise nothing. Sadly the light was not great, which is what has put me off doing this earlier.
I was expecting to find the new Roller overbearing and ugly. But I like it.