New bridges, even footbridges, of any distinction are somewhat rare these days. So this new bridge, in Hull, is welcome: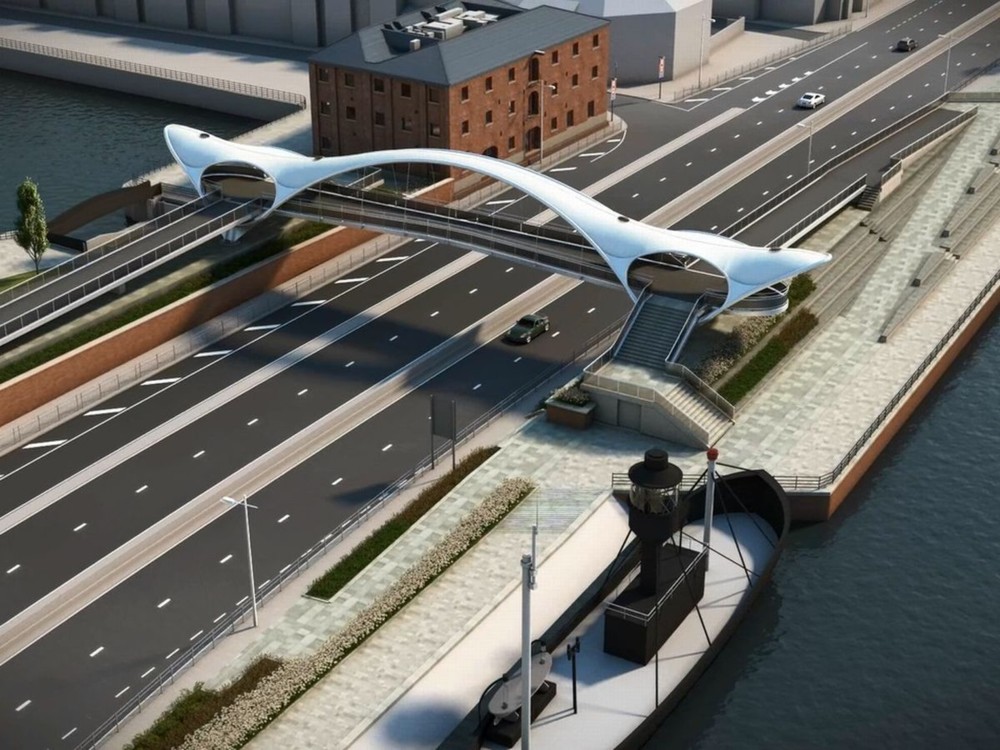 I found that photo here. Read more about it, and see more photos of it, here.
Says Jonathan McDowell, director of Matter Architecture:
It's wonderful to see people beginning to make use of the new routes and viewpoints, and we are proud to see the dramatic form of the bridge already becoming a landmark within the city's identity.
"Becoming a landmark" is what this is all about. Making a real bridge, for trains or heavy lorries, look "iconic" is very expensive. But do this to a footbridge and if you do it okay, it's not a lot of money, very well spent. That being why architects got involved in this at all.