When I met up with GodDaughter2 last week at the Blue Fin Building I got there a bit early and had some time to kill. Which of course I did by photoing, one of the photos I photoed being this: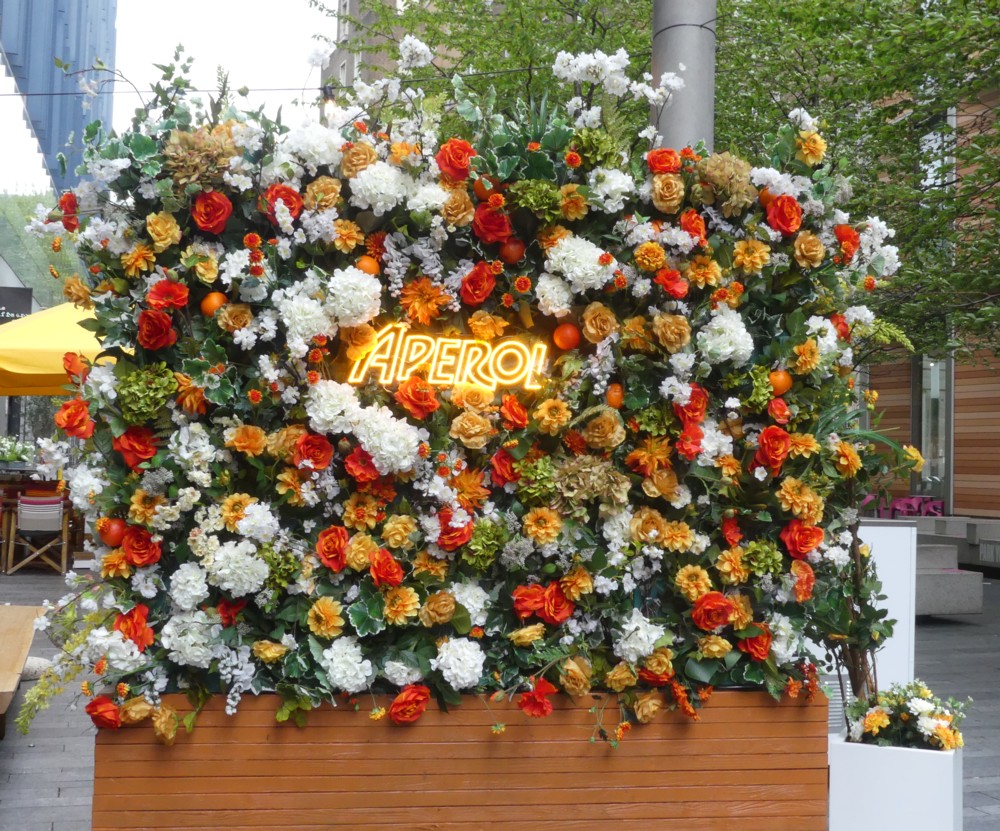 What appealed to me was how over-the-top colourful this fake-floral display was, so far over-the-top that it quite triumphed over the unseasonal and deeply gloomy weather that day. (Today has been a bit better, or at least a bit warmer.)
But what, I wondered, is "APEROL"? At first I thought APEROL was the name of the indoor place behind this display. Turns out APEROL is a drink, which has been putting itself about lately, and that the above sign was because APEROL was sponsoring a pop-up, whatever exactly that may be. See categories list below, which I now realise must include "Getting old". No doubt someone can – and perhaps even will – explain. I'm guessing it's an outdoor eatery or drinkery of some sort which isn't so much built, but rather simply assembled in a hitherto public spot big enough to accommodate it, made into a trend by Lockdown. If that's right then I assume that money changed hands, in the direction of the local authority concerned.
Fine by me. The architecture surrounding this sign (we're a place that calls itself "Bankside"), is, especially at street level, as modernistically dreary as you could ever hope not to see, and anything that brightens up the area, like a piece of colourful product placement, is to be welcomed. It certainly cheered me up.
Architects are soon going to get over their obsession with black, white, brown and grey, and generally pale and lifeless shades of boring – even the Blue Fin Building isn't properly blue – and start doing proper colour on the outside of their now boring buildings, big time. This is a stylistic pulse that I do happen to have my finger on, unlike the pop-up thing, and I know whereof I speak. And it can't come too soon, I say.
Also, to fly off at something of a tangent, expect people to start saying that they're starting to like Nova, instead of everyone just carbuncling on about how trashy they think it looks. At least that adds a bit of real colour to the London skyline.