I get emails whenever e-scooters are mentioned on the internet, but the problem with these emails is that they often refer to very different sorts of vehicles.
E-scooter can mean this …: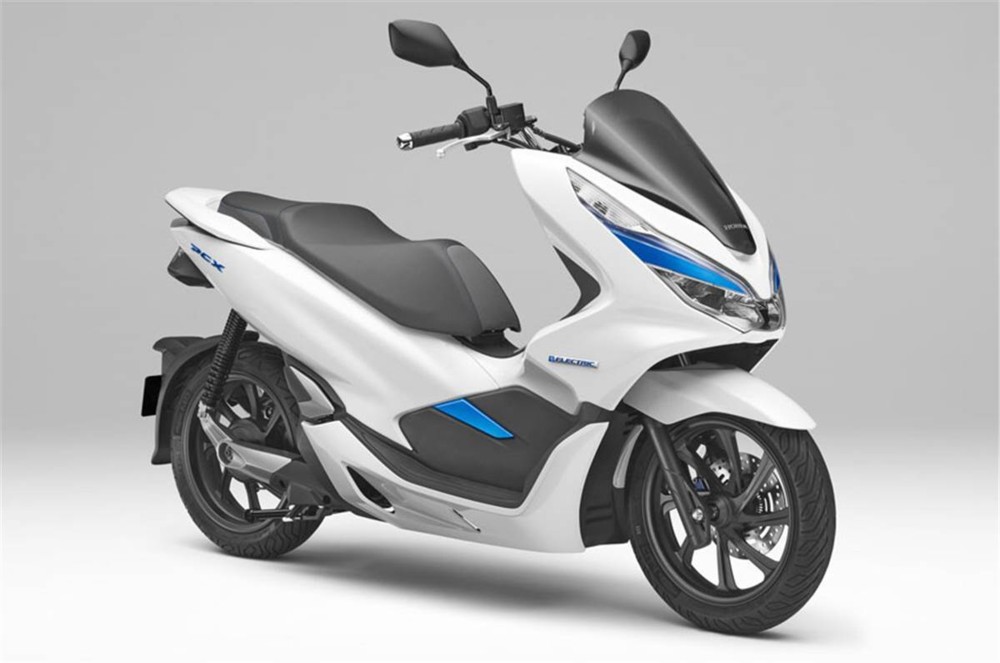 … which is a photo I found in a piece linked to in today's google email.
Or, perhaps more commonly, e-scooter means this …: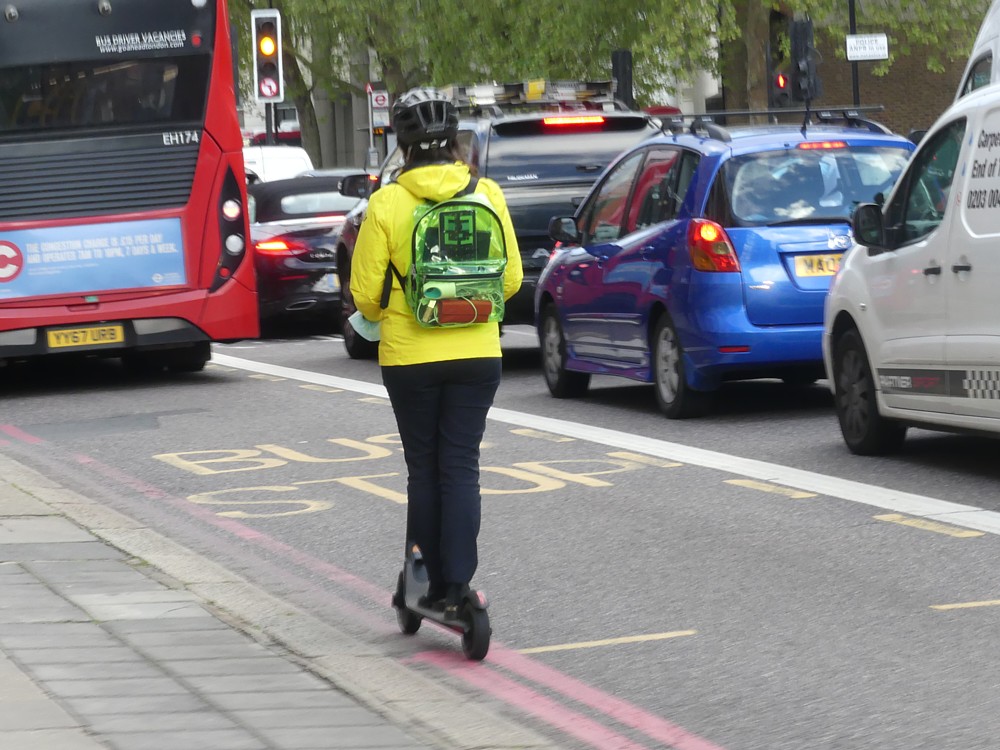 .. that being a lady I photoed e-scooting along Vauxhall Bridge Road last week.
Another piece linked to in today's e-scooter email was to this report which says that hired e-scooters are to be tested in various parts of London from early next month.
This piece claims that:
In the U.K., the electric kick scooter is classified as a PLEV, or Personal Light Electric Vehicle, and these are illegal on British roads or pavements.
That sentence includes two verbiages I've not encountered before, "electric kick scooter" and "personal light electric vehicle", in an only moderately successful attempt to clarify that they are talking about e-scooters like the one in my Vauxhall Bridge Road photo, rather than about something heavier like the Honda photo above. The giveaway being that they still felt the need to include a photo of an e-scooting person standing on an e-scooter like the one I photoed, to make it entirely clear which they meant.
As for the notion that these contraptions are "illegal", well, in London, they fall into that category of "illegal but actually allowed", along with such things as possessing marijuana, or big left-wing demos during total Lockdown. As all Londoners know, e-scooting of the second sort above is regularly to be observed on London's roads and bicycle lanes and footpaths. And as my photo also illustrates, this is not only being done by dodgy looking male teenagers in hoods but by respectable looking people like the lady in my photo. I could of course be quite wrong, but something about how she has arranged everything in her backpack, and her all-round appearance of sartorial organised-ness, to say nothing of her womanly as opposed to girlish figure, says, to me anyway: "steady job". Which I believe she was engaged in getting home from when I photoed her.
I remain very curious to see how this story plays out, post-lockdown. My understanding is that the rulers of the world won't be happy until they have entirely banished all private cars from all places like London, and that if any e-scooters get mown down by old school internal combustion type traffic, the traffic will be blamed rather than the maimed or killed e-scooting persons.
In my opinion, e-scooters like the above Honda are basically okay in the current traffic regime, but that to accommodate "personal light electric vehicle" type e-scooters will require a major rewrite of the traffic rules, and a massive amount of physical re-arranging. This is because, in my further opinion, e-scooters like the above big scooter are more or less safe, so long as you are careful, whereas e-scooters like the above smaller scooter are deaths and maimings just waiting to happen. I have talked with several random members of the "illegal" e-scooting fraternity ("Excuse me, I write on the internet about transport matters, I wonder if you could tell me about these machines …"), and they seem to feel that, appealing though these things are as an idea, they are not, as of now, nearly as safe as they'd like them to be. My guess, as I say, is that they will eventually be made to work safely, but only after what amounts to an urban transport revolution.
We shall see.