This morning I was at the Marsden, getting my second Covid jab, and the time after I left was the best weather for photoing of the day, by which I mean the sunniest. I photoed over a hundred photos, which is not something I have recently done. Not since February, during that little warm spell we had, I think.
However, this was not a real old-school photo-walk like I used to do, like the one remembered in the previous posting. All I did was walk from the Marsden to South Kensington tube, photoing whatever took my fancy, but basically going back home, via Sainsbury's where I did some shopping. So, I'm still not the photoer I was, and I rather suspect that I never will be again. I'll still do photoing, but only while basically engaged in doing other things that matter more to me, like not dying immediately of lung cancer, and meeting up with friends and family.
I will probably be showing other photos I photoed this morning, but for now, consider this photo: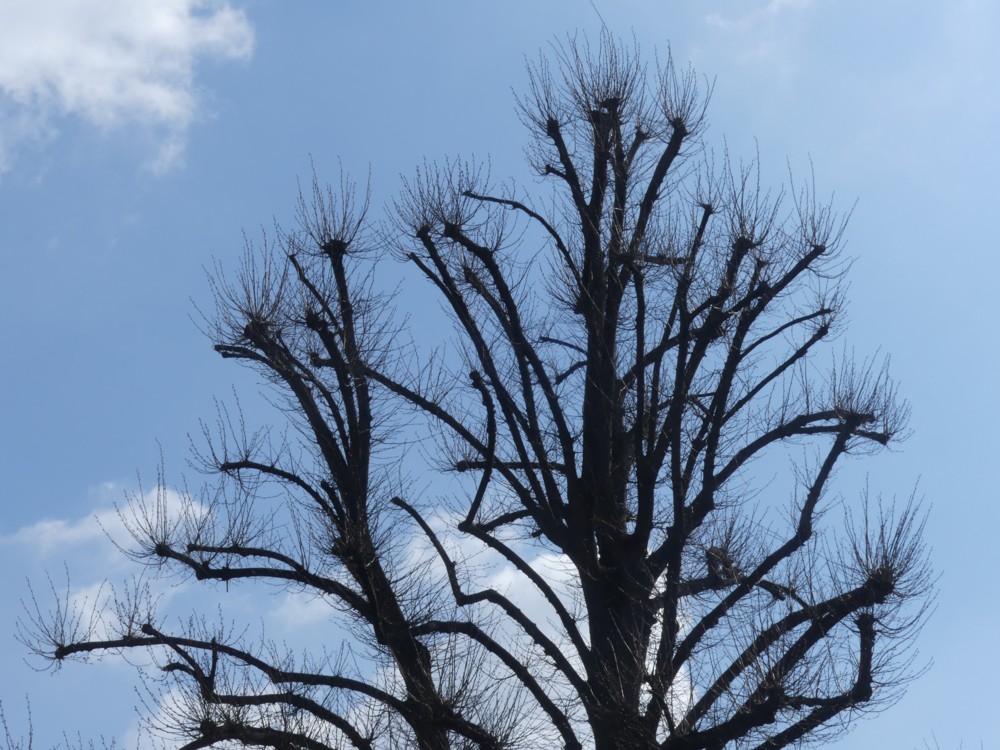 It's those branches doing right angle turns, right in the middle there, that really got my attention.
The more I look at the trees of London, the more artificial they seem to me to be, the more they look like the products of human design and the less they seem like the "natural" products of their mere DNA. Most London trees, of which the above tree (the other side of the Fulham Road from the Marsden) is a particularly striking example, are no more "natural" than the dogs that you see on television prancing about in competitions.
I seem to be becoming a treespotter.