A big part of my life now is my visits to the Royal Marsden Hospital on the Fulham Road. I'm talking about this building: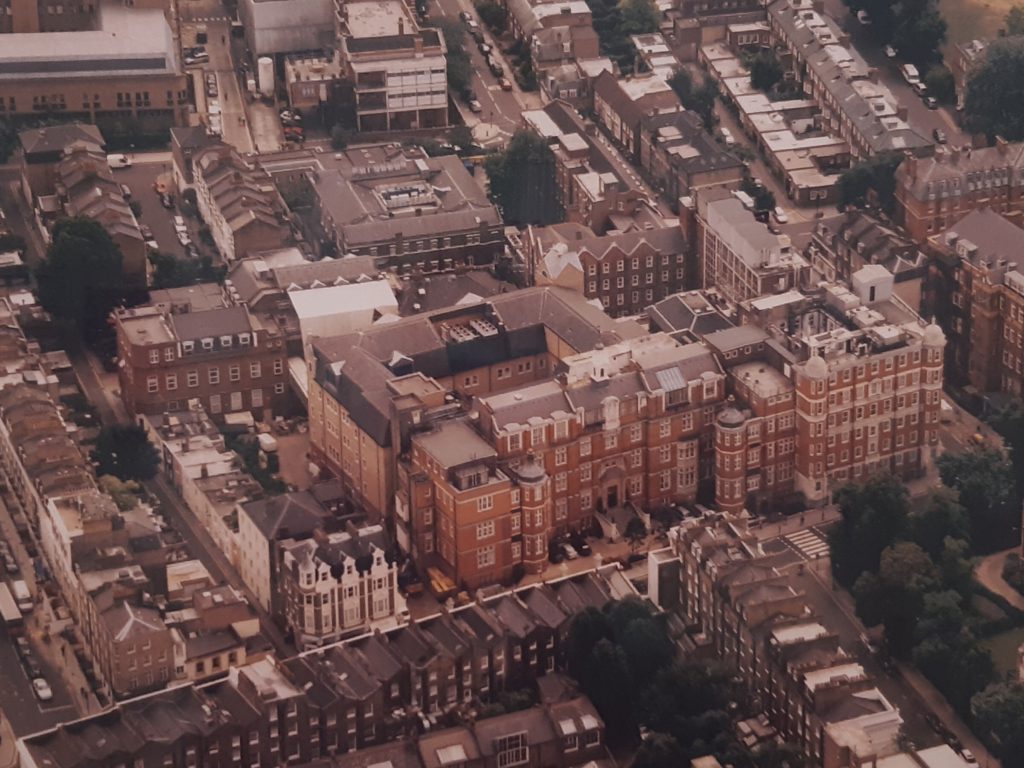 I show the above photo of the Marsden here. again, because I want now to draw your attention to the big square gap in the middle of this building, behind the main entrance at the front. This used to be an open square, not unlike other London Squares, although admittedly not nearly as spacious. But now it's all been filled in, with a biggledy-piggledy huddle of small and mostly just rather functional buildings, which they put in the square because these buildings had to go somewhere and this was the only place they could fit them in. Like this:

I'm not going for artistic effect there, just trying to show you the sort of place I'm talking about.
The reason I was in the square was that I was visiting this place …: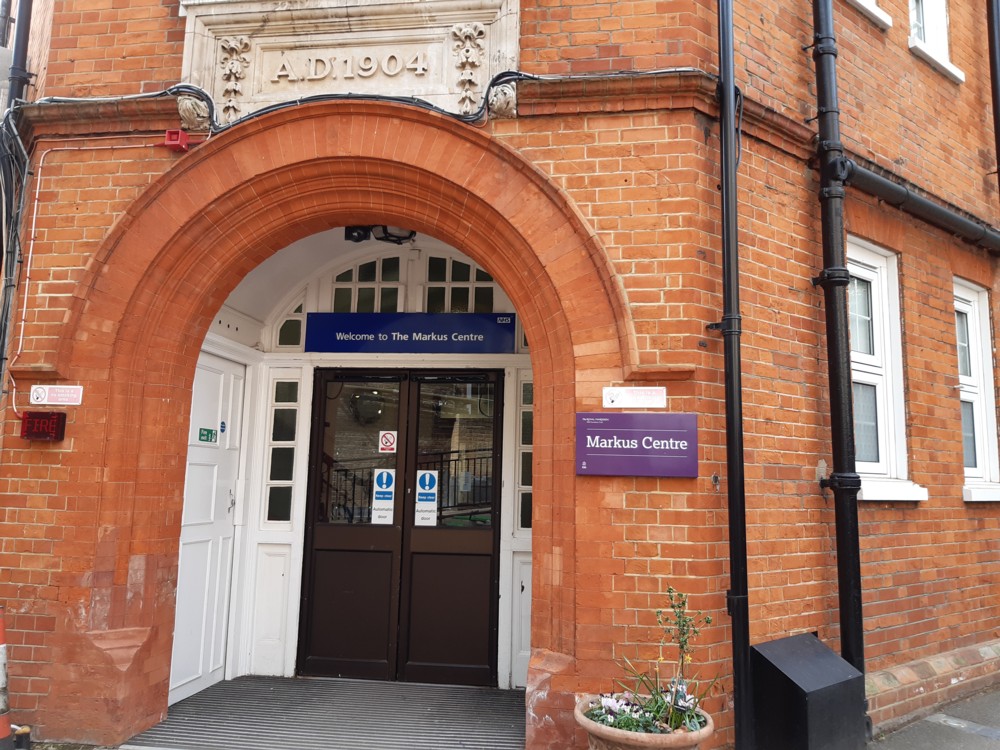 … to have my heart scanned. (At the end of the scan, the guy said it seemed to be working fine, which was nice.) And this Markus Centre would appear to be one of the early square-violating buildings, erected as you can see in 1904. It is trying to look architecturally nice, in what now looks rather ancientist but which no doubt looked modern when first built. Nevertheless, this air of architectural show is undermined by the much more functional look of lots of other buildings which have since been inserted into the square, with lots of pipes and ducts showing, because why not? These buildings are here to do important jobs, not to look pretty. See also, the entire design of more recent hospitals.
The front of the Marsden is the usual piece of grandiose Victoriana, and I love it. But these photos I photoed today were of what you might call backstage architecture. Not basically there for show. There to get stuff done.
As with so much recent and especially "modern" architecture, it is very easy to get lost trying to find your way to the bit you want. Luckily the staff at the Marsden are unfailingly helpful when you ask the way. If they weren't, and if there were not signs everywhere, the entire building would be a Kafkaesque nightmare. And especially this random clutch of buildings stuck down in the middle.
LATER: Actually, I think I may have been in the smaller square, off to the right. Which just shows you how easy it is to lose your bearings in this place.