This has to be one of the greatest ever London crane photos: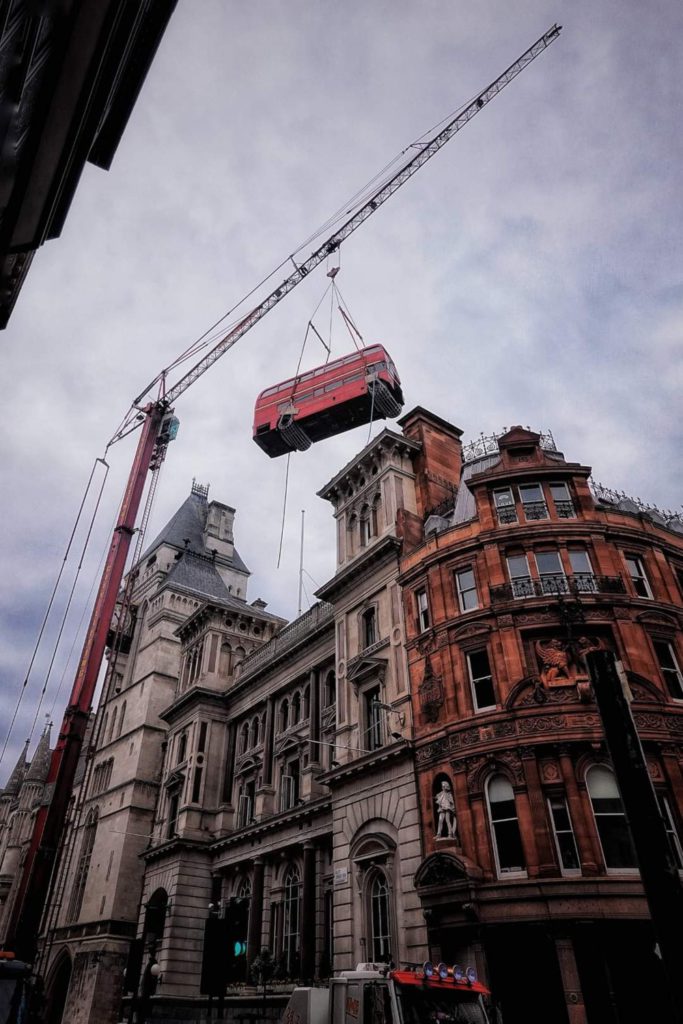 I encountered it on Twitter:
Routemaster bus being craned in to the Old Bank Of England pub on Fleet Street yesterday. To be used as a bar in the back garden when the pub reopens, I believe.
Thank you Lambeth Walker. Whom I am now following.