One of the things Patrick Crozier and I talked about in our latest Recorded Conversation is how the Royal Marsden Hospital is more mixed economy than pure NHS. It supplies services to the NHS, but is its own boss.
And surely the reason for this is that it possesses a vast flood of charitable money, as gratefully noted on the walls of the Piano Room, here: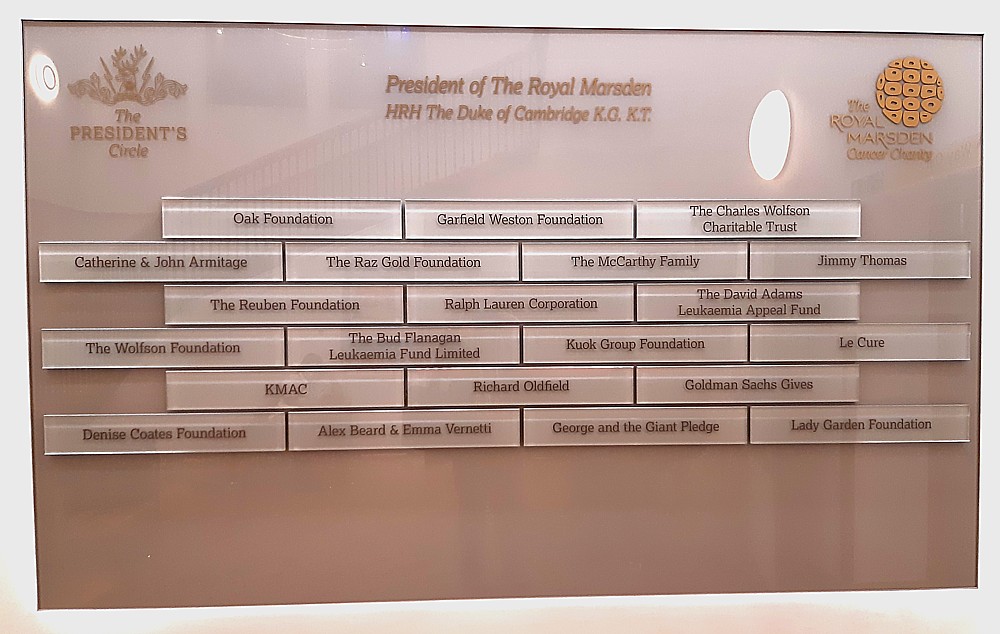 Those are the biggest donors. (I did some notPhotoshopping there, to make the names less impossible to read.) And here: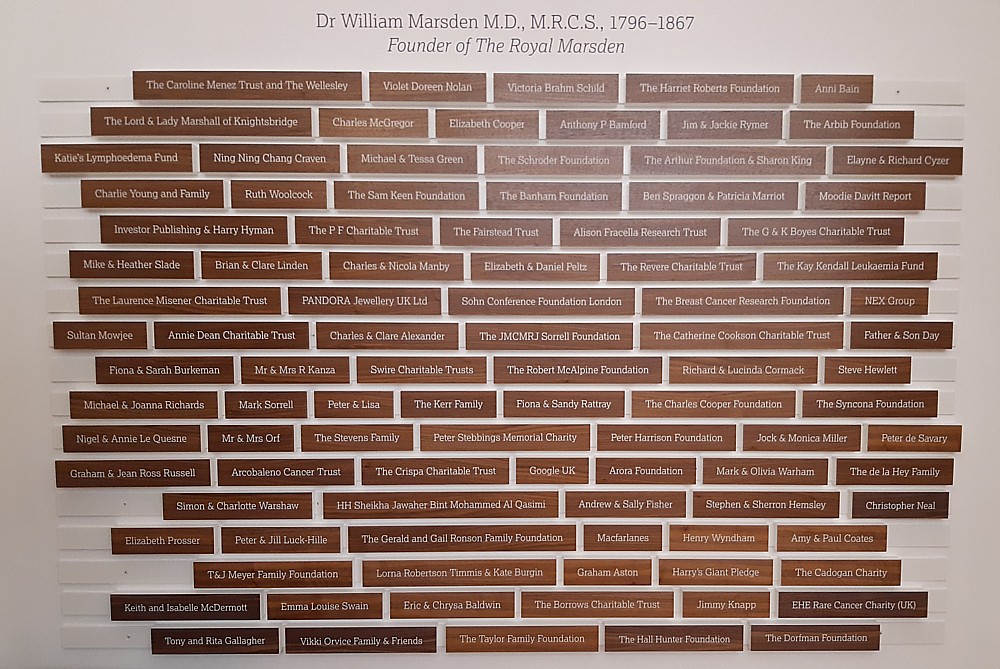 Still big, but not so big.
My favourite, because I have a dirty mind, is the "Lady Garden" Foundation, top photo, bottom right. This sounds like something comedian Jimmy Carr would talk about.