Incoming from GodDaughter2: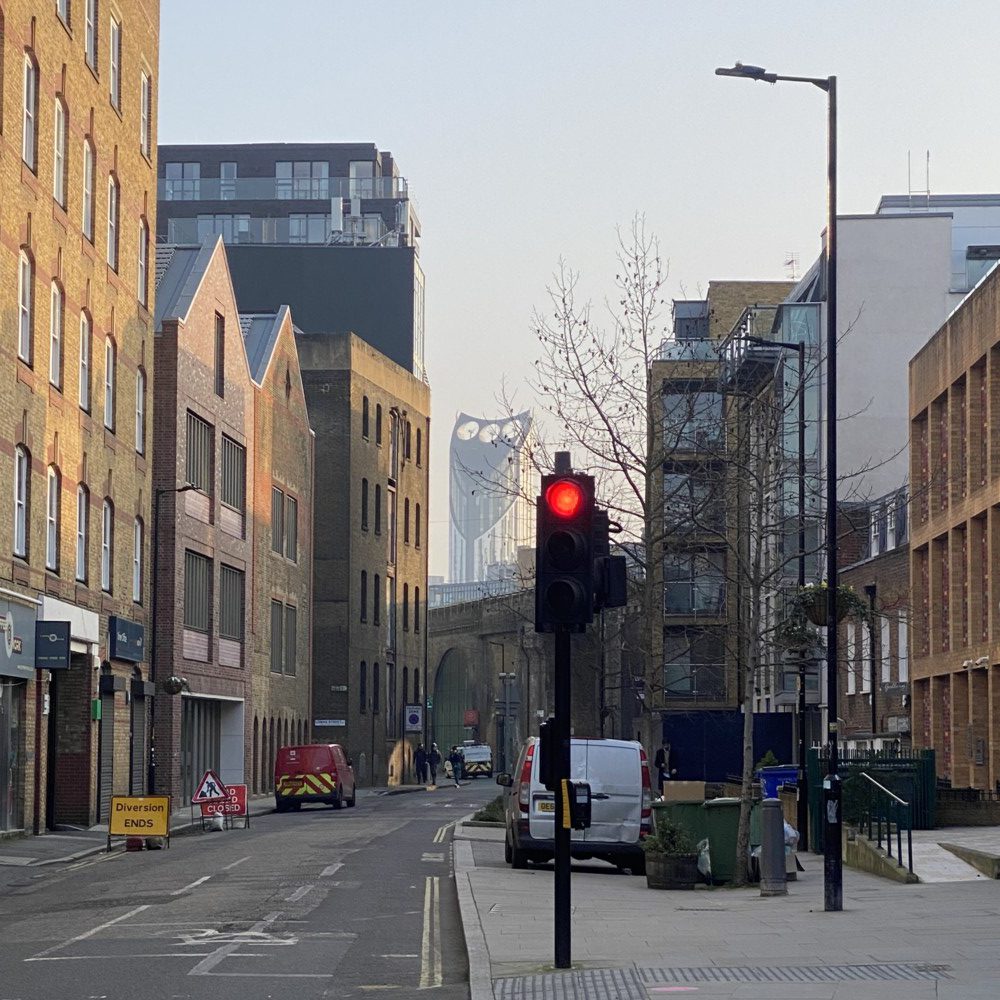 Somewhere just downstream of Tate Modern. That kind of area.
It's the old Big-Thing-in-the-distance-through-a-gap-in-the-buildings effect, which often happens, as here, when the gap is simply caused by a road happening to go straight towards the Big Thing in question. She knew I'd like this, because when we've been for walks in the past, I've said "Look at that! Wow!" when seeing something like this. I love the vagueness of the Big Thing bit of the image, in contrast to the definiteness of the foreground anonymity.
The official name for this particular Big Thing is Strata, but GD2 described it today on the phone, when I was thanking her for this photo, as a beard trimmer. So from now on, for me, this is going to be the Beard Trimmer.
No definite information about the camera she used, but almost certainly her mobile. Probably an iPhone.
Note also how the tree does not, because of the time of the year, wreck the view.