This: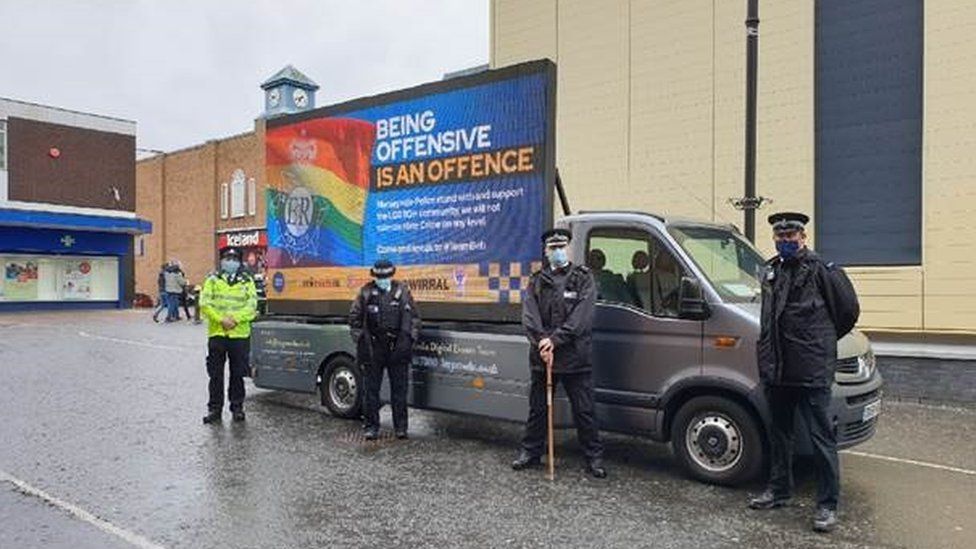 I, and many others, found this sign very offensive. Which means that it was "being offensive" and it broke its own rule. Some of those many others complained and Merseyside Police retreated:
Merseyside Police said it "apologises for any confusion this may have caused," adding "hate crime is an offence and will not be tolerated".
Any confusion? These people are there to uphold the law. The law as it actually is. How about apologising for making a very public, very clear and very false statement about the content of that law?
At least they got a very public kicking on social media.