I made my trip (see below) to Chelsea and Westminster Hospital, and the trip had the effect of making the state I was in, i.e. the reason I went, worse. Any posture is uncomfortable for me just now. Even just sitting in a moving bus is a bit of an ordeal. So the X-raying was no fun, especially when I had to lie down. They wanted my toes pointing inwards, for some reason, and that was, it turned out, particularly uncomfortable. But they were very nice and didn't waste any time, and here I am back home.
But not in any state to post more than one quota photo, of a sign, in the cubicle where I went to get changed beforehand: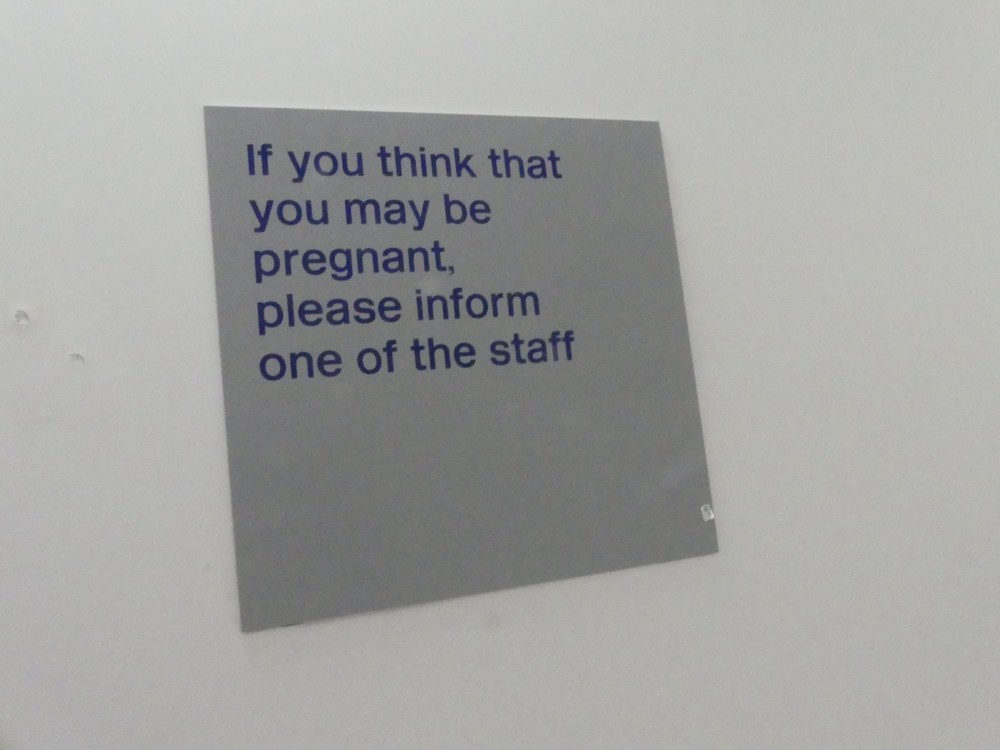 As of now it is unclear what is/are the cause/causes of my present bodily discontents. For more about that, I must await the X-ray results. But I think we can cross that one off the list.
This did make me worry that I was in a seriously wrong place, though. No matter how much they smother a big and busy place in signs, if you're visiting it for the first time, you get things wrong. I still don't know if I committed any violations of a woman's right to a safe space. I encountered no angry women, so no harm seemed to have been done.