Photo taken by a friend earlier today, of the Shard from downstream: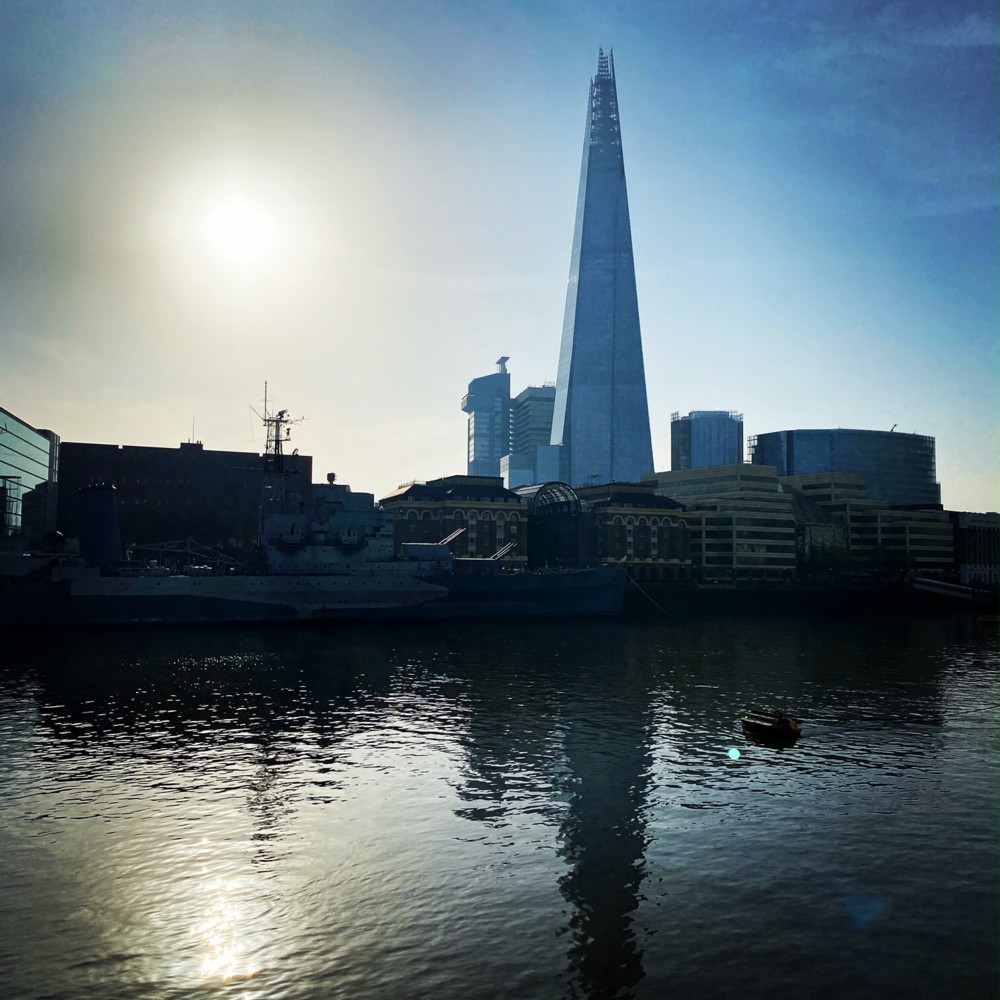 Photoed with an iPhone 11. Pointed straight at the early afternoon sun. I'm impressed that the iPhone software managed to make so much of a distinction between on the one hand the Shard and its's Guy's Hospital smaller companion, and on the other the buildings in the foreground. Not sure my camera would have done so well.
In general, I love that blue-ish colour of the Shard and Guy's. Again, don't think mine would have managed this. I would have managed something, but it would have looked different.
What my friend saw when looking at this scene while photoing it was, I am sure, very different.
For all kinds of reasons, including the camera contrast but many others besides, my photos never seem to look quite like that. Strange that something so automatic should end up being so individual.