Seen on Facebook: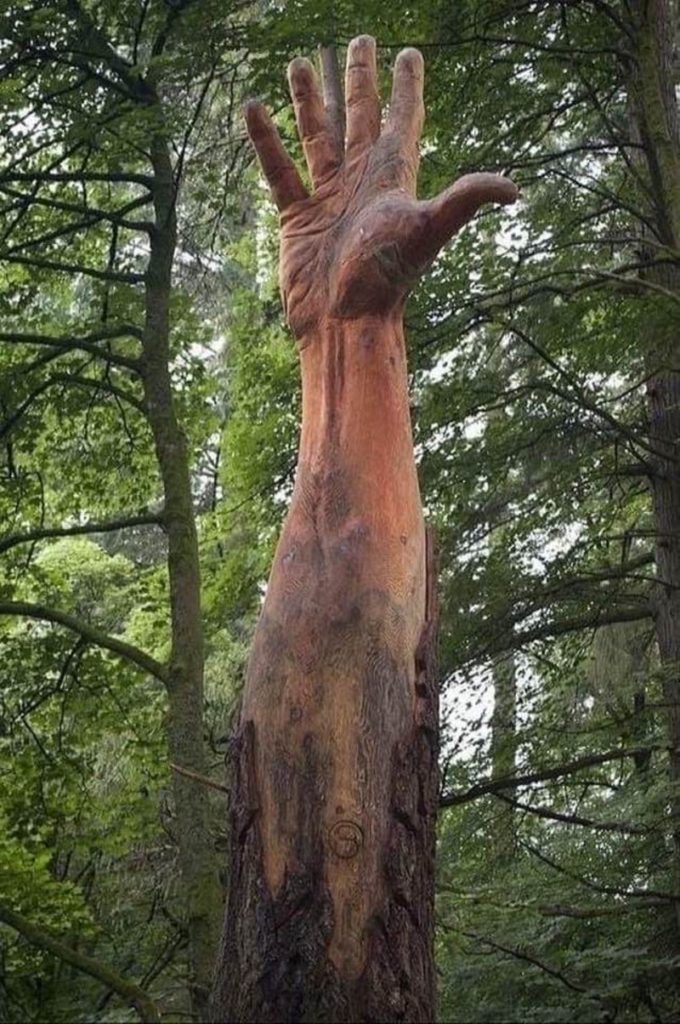 After many imploring comments begging to know where this is, someone finally obliged. It's in Wales. and about a decade old now. But that's the first I've ever seen of it.
The "Giant Hand of Vyrnwy".
I wonder what state it's in now. Holding up, I hope.