This, photoed yesterday morning by Ely Cathedral obsessive Andrew Sharpe, really should have gone up here yesterday, because apparently there's a dog walker to be seen in the foreground, who, because walking, must have been clearly visible to Sharpe at the time of the photo, but who is less easy to spot in the photo, what with photos being, you know, still: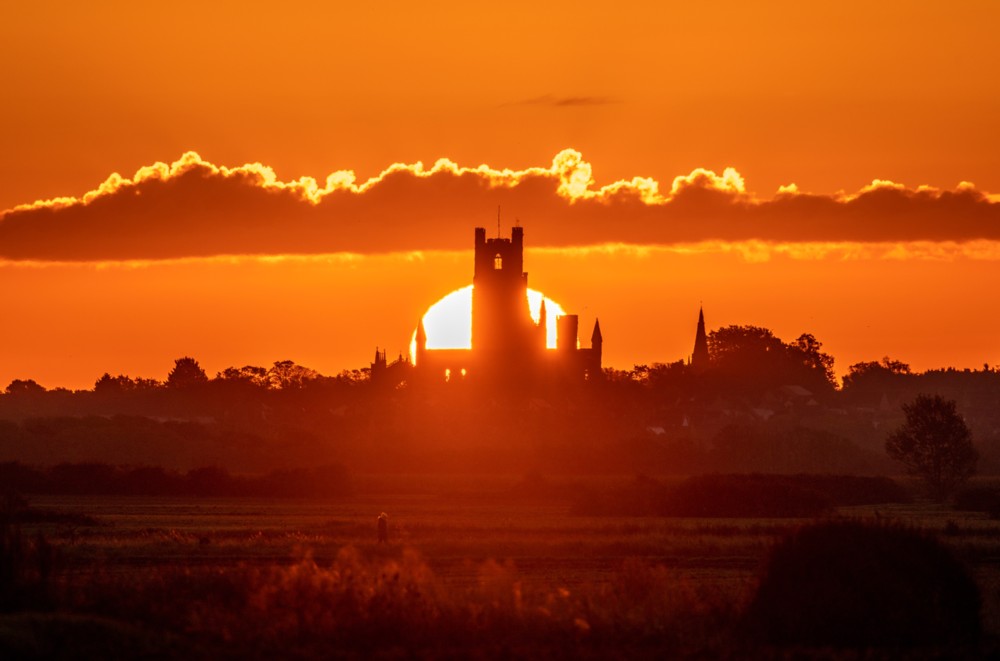 However, dog walking aside, what really interested me about this photo was also picked up by commenter Jane Elizabeth, who said:
It looks positively exotic.
Indeed it does.
Those spiky tower things, that look like small space rockets, what are they called? Anyway, those. Sharpe's photo features several of what look like them, which makes Ely Cathedral as a whole look decidedly Islamic in atmosphere. There's much talk nowadays about how Europe was profoundly influenced by Islam in medieval times. This is partly done to cheer up middle easterners, who have for several centuries now been on the receiving end of the influencing, but also because it's true. Europe was indeed profoundly influenced by Islam, and not least by its architecture.
The clouds definitely add something. Clouds always juice up a sunset, or in this case a sunrise.