I thought about calling this posting "Beauty", but decided to go with actual accuracy rather than attempted comedy: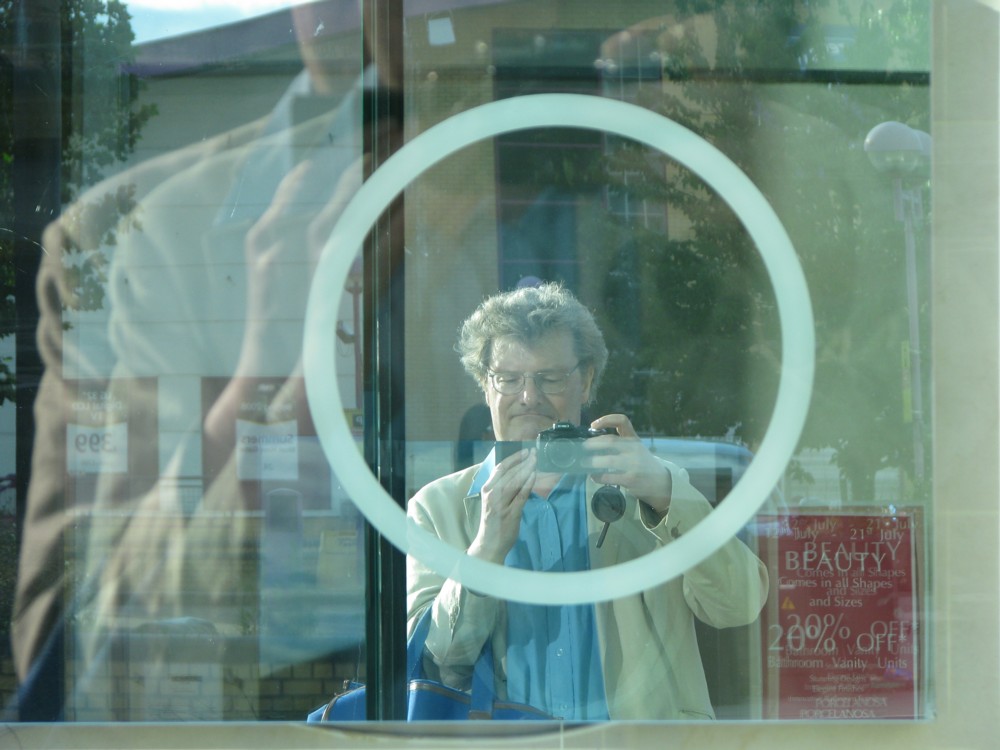 A photo done on a very bright and hence very reflective day, in August 2008. No idea exactly where, but somewhere by the River, upstream from me, out west in Putney or some such spot. See also this earlier posting, about an American lady photoer of the last century who also enjoyed this kind of thing, with another selfie by me.
I can now proceed with the rest of my day, in the knowledge that I have already put something here.