My thanks to Facebook and Actual Friend Tim Evans for alerting me to this: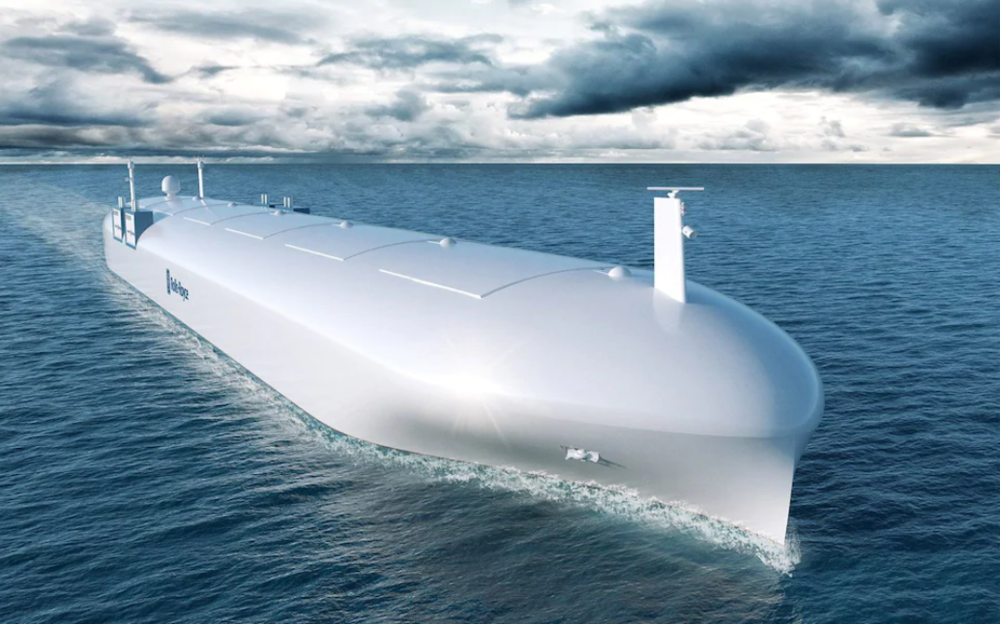 It's Britain's First Robot Ship. The coolness of that fake-photo is a big reason for this posting, but not the only reason. I am actually interested in robotised transport.
For some bizarre reason I found I was able to read the article linked to above, but then I wasn't, and so far I've only skimmed it.
So what follows is speculation that could well be answered in the very article I'm linking to. But here goes anyway.
I sense a certain confusion about what a robot ship actually is. Is it a ship that is told where to go and from then on makes all its own decisions? Or is it a ship which is just as much commanded by a human commander, but is merely commanded by a commander who is using a radio link rather than being on the bridge of the ship? My guess is that there is quite a lot of the latter sort of human commanding going on. On the other hand, warships don't like revealing to the enemy things like their location by sending or receiving radio signals, so maybe the ship really can command itself. But whichever it is, I'm impressed.
Ships now have expensive crews. You don't need an onboard toilet in a car, or beds for everyone, or an elaborate food supply system. But on ships, you need all that and more for that crew. So, not having people on board is a big deal. Especially if you are sending the ship into battle.
But there are bigger issues than toilets and beds and canteens. The more I ponder the contribution of "robots" to transport, in the form of robot cars especially, the more I am sure that everything depends on a predictable and controlled environment, with the necessary infrastructural back-up. The DLR, with its centrally controlled "robot" vehicles, works a treat, because people, at any rate in Britain, are already well schooled in not wandering onto train tracks, and if they do and get themselves killed, nobody blames the trains. But cars in city centres trying to avoid disaster are a different story altogether, as the delay with robot cars is now proving.
And the sea, rather oddly, is a more controlled environment than a city centre. Although sea dramas can be very dramatic, they are mostly dramatic in a predictable way. Other ships are much more tightly policed than are all the things that can happen on the roads in cities. So robot ships, for war and for transport, make a lot of sense. They are yet another fun thing to be keeping an eye open for, during the next few years.