Yes, there's an actual crowd at the Oval this evening. Well, a socially distanced crowd: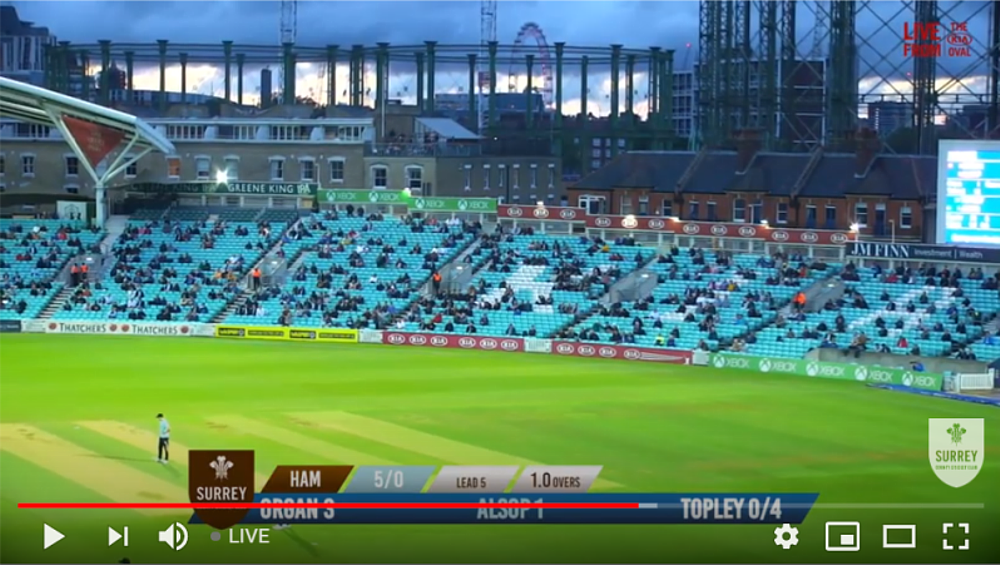 Note the presence of the Wheel, behind one of the gasholders. You can see a lot of Big Things from the Oval, if you know your way around.
It looks like a well attended four day game. Actually it's a badly attended T20. I'm watching it here. Live. On almost-television.
Interestingly, they're using the whole ground, and trying to hit sixes is rather difficult. They have to go a long way or you get caught in the deep. Makes a nice change.
Going by their form this year, Surrey, now well placed as I write this, will find a way to not win. If you care, see how it's going, or more probably how it ended, here.