A scary tweet:
The other thing I found out was that the female monarch butterfly has an array of chitinous teeth inside her 'vagina' …
Chitinous? Excuse me while I google that. Here we go.
A nitrogen-containing polysaccharide that is a tough, protective, semitransparent substance and is the principal component of arthropod exoskeletons and the cell walls of certain fungi.
A tweet about how They solved a life-threatening problem for this glorious pelican.
A scornful tweet, about how the brother of a lion was also a lion. Or so CNN claimed.
A tweet about a beautiful, very long but only two-door, charger. Which is a creature.
A tweet about Mama monkey making funny faces at baby.
A tweet about what someone joining in the tweeting called a beautiful bird, which means I can include it in this list. What it really is is a huge nuclear bomber airplane called the Convair B-36, which had both propellers and jets to drive it along. It reminds me of those big old sailing ships that also had coal-powered engines: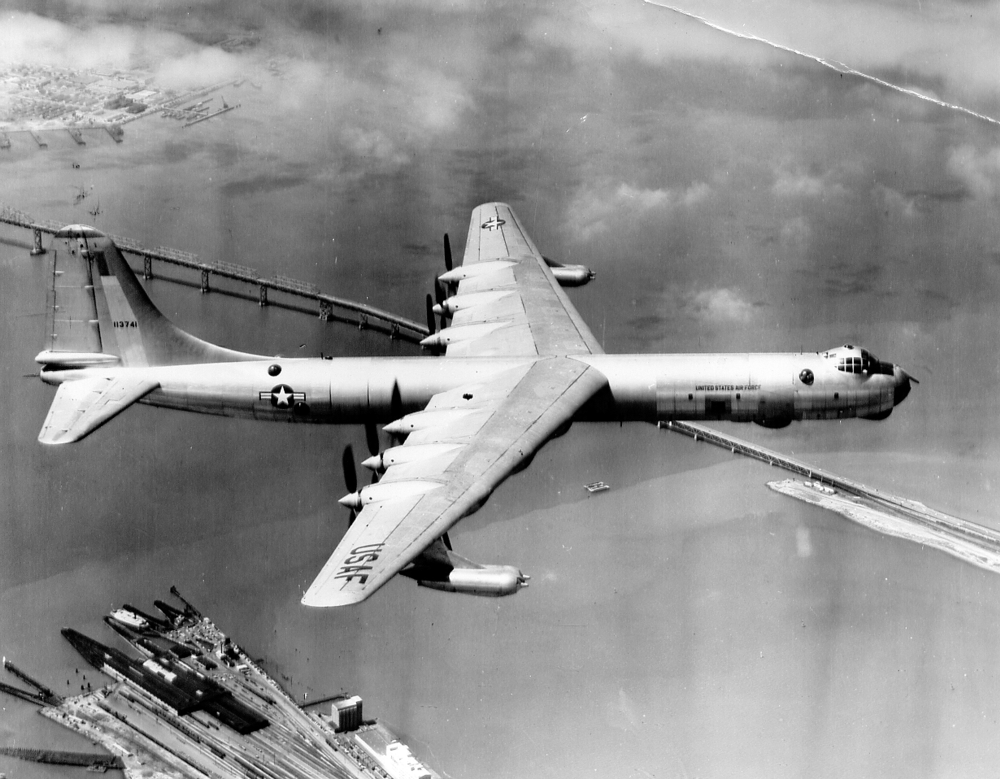 Anyone know where that photo was taken? It should be recognisable, if you recognise it I mean.
Are you bored with all these creatures tweets? Well then, here, especially for you, is a tweet about a snake yawning.